Scribner
"For anyone with a big dream to transform the world, this book will show you how to get it done."  –Sir Richard Branson
The riveting story  of how a well-educated  young man can change lives by turning  $25 into more than 200 schools around the world. This book is amazing and inspirational. It shows us the guiding steps anyone can take to lead a successful and significant life.
Adam Braun is the Founder and CEO of Pencils of Promise, an award-winning nonprofit organization that has built more than 150 schools across Africa, Asia, and Latin America and delivered over 10 million educational hours to children in poverty. PoP was founded with just $25 and has grown under Braun's stewardship with his unique approach that blends nonprofit idealism with for-profit business principles.
In 2012, Braun was named to the Forbes 30 Under 30 List. For more information about Pencils of Promise go to http://www.pencilsofpromise.org/ For more information about Adam and the book go to http://adambraun.com/book/
***********************
This is an essential guide – not just for parents but anyone who wants to better understand their own childhood and its impact."
–Anderson Cooper, CNN
In 2002, Rosalind Wiseman's groundbreaking non-fiction book Queen Bees & Wannabes introduced the world to the concept of "mean girls." Before the book even appeared, Saturday Night Live's Tina Fey bought the film rights and eventually turned a few of its key insights into the movie Mean Girls.
Now she has written a book for boys and parents of boys Masterminds & Wingmen, a landmark book that reveals the way boys think and that shows parents, educators and coaches how to reach out and help boys overcome their most common yet difficult challenges — by the bestselling author who changed our conception of adolescent girls.
She was one of the principal speakers at the White House Summit on Bullying. Rosalind has been profiled in The New York Times, People, Los Angeles Times, Chicago Tribune, The Washington Post, and USA Today. Wiseman is a frequent guest on The Today Show, Anderson Cooper 360, CNN, Good Morning America, Al Jazeera, and NPR affiliates throughout the country. A sought-after speaker, Wiseman's presentations transcend cultural and economic boundaries in her appeal to ensure children's and teenagers' well being.
To learn more and get a copy of the book go to http://rosalindwiseman.com/
********************************
"Dog enthusiasts will flock to this entertaining account of an unlikely canine lover's ascent into full-fledged member of the neighborhood dog park…. Any dog owner who has ever steeped foot in the local dog park will recognize these types, and Gilbert is an adept storyteller, adding just enough intrigue…to keep the pages turning." Publishers Weekly
OFF THE LEASH is a group portrait of dog people, specifically the strange, wonderful, neurotic, and eccentric dog people who gather at Amory Park, overlooking Boston near Fenway Park. And it's about author's  transformation, after much fear and loathing of dogs and social groups, into one of those dog people with fur on their jackets, squeaky toys in their hands, and biscuits in their pockets.
Matthew Gilbert, longtime TV critic at The Boston Globe, describes his reluctant trip into the dog park subculture, as the first-time owner of a stubbornly social Yellow Lab puppy named Toby. As a TV critic, Gilbert is well-known by his readership for his humorous and wry writing style. A charming narrative that will appeal to anyone who has ever enjoyed watching a puppy scamper through a park, OFF THE LEASH is a paean to dog lovers and their pets everywhere, perfect for fans of Marley & Meand Merle's Door.
For more info and to get a copy of the book go to http://www.matthewgilbert.com/
************************************
 "Michael Gurian explores new territory in The Wonder of Aging by combining patient stories and experiences from his rich professional and personal lives to create an authentic and insightful work. In his terrific new book, Michael does what he does best….exploring the depth of the human spirit."Nancy L Snyderman, M.D., NBC News Chief Medical Editor "says of Michael Gurian's new book, The Wonder of Aging,
New York Times bestselling author Michael Gurian offers a comprehensive look at the emotional, spiritual, and cognitive dimensions of life after fifty in THE WONDER OF AGING (Atria Books).  Called "the people's philosopher" for his ability to apply scientific ideas to our ordinary lives, Gurian, author of 26 books, sees our second half of life as an enormously fruitful, exciting, and fulfilling time.  Michael Gurian is a renowned marriage and family counselor. He provides counseling services at the Marycliff Center, in Spokane, Washington and has been in private practice for twenty two years.  The Gurian Institute, which Michael co-founded in 1997, conducts research internationally, launches pilot programs and trains professionals.
"The Wonder of Aging is a very important book.  It is filled with practical tips, solid science and stories that will inspire and motivate you.  With 11,000 people turning 60 every day, we can no longer avoid talking about aging…so we might as well embrace it with wonder."
— Daniel G. Amen, M.D., New York Times bestselling author of Use Your Brain to Change Your Age
To learn more about his work, the Institute and his book go to
*******************************************
Ask anyone what they want and happiness is always the answer. Yes, the definition of happiness is different for everyone, but everyone wants their version of happiness.  My guest Dr Rick Hanson has written an amazing new book,  Hardwiring Happiness . It is the first book to show how to transform the simple positive experiences of daily life into neural structures that promote lasting health, contentment, love and inner peace. Recent scientific breakthroughs have revealed that what we think and feel changes the brain, so change what you think. Rick Hanson, Ph.D., is a neuropsychologist and New York Times best-selling author.  Dr. Hanson's work has been featured on the BBC, NPR, FoxBusiness, Consumer Reports Health,  U.S. News and World Report, and O Magazine and also appears on Huffington Post, Psychology Today, and has been an invited speaker at Oxford, Stanford, and Harvard.
Hardwiring Happiness is the first book to show how to transform simple positive experiences of daily life into neural structures that promote lasting health, contentment, love and inner peace. To learn more an d get this incredible book go to http://www.rickhanson.net/books/hardwiring-happiness so you can be happy and learn how to really make good choices ~
*********************************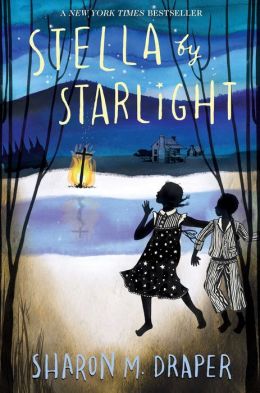 Simon & Schuster
"*This compelling story brims with courage, compassion, creativity, and resilience. – Publishers Weekly, STARRED REVIEW" – 
When the Ku Klux Klan's unwelcome reappearance rattles Stella's segregated southern town, bravery battles prejudice in this Depression-era tour de force book for young readers from Sharon Draper, the New York Times bestselling authorof Out of My Mind who has been honored as the National Teacher of the Year, is a five-time winner of the Coretta Scott King Literary Awards, and has also been honored for her work at The White House six times.
To learn more about this amazing, award winning author, her work and her new book go to http://sharondraper.com/
*
Blending Families Successfully: Helping Parents and Kids Navigate the Challenges So That Everyone Ends Up Happy
According to the National Center for Health Statistics, less than half of the people who get married in the United States remain with their first spouse, and less than 50 percent of children grow up with both biological parents. In short, we live in a society of blended families. Everyone who survives a divorce and enters a new family is vulnerable.
George Glass, MD, a board-certified psychiatrist, has designed a book to help parents understand the challenges of beginning new lives with blended families, and to help their children make the necessary adjustments. With the holidays here this can be good time of year to learn how to navigate the challenges that happen in your blended family. Listen to Dr. Glass and get a copy of his book so you can stop a difficult situation before it happens. To learn more goto http://www.georgesglassmdpa.com/book.html
***************************************************************************
65 Artists Illustrate the Secret Sidekicks of History
In the bestselling tradition of The Where, the Why, and the How, this offbeat illustrated history reveals 65 people you've probably never heard of, but who helped shape the word as we know it. Muses and neighbors, friends and relatives, accomplices and benefactors—such as Michael and Joy Brown, who gifted Harper Lee a year's worth of wages to help her write To Kill a Mockingbird. Or John Ordway, the colleague who walked with Lewis and Clark every step of the way. Each eye-opening story of these unsung heroes is written by a notable historian and illustrated by a top indie artist, making The Who, the What, and the When a treasure trove of word and image for history buffs, art lovers, and anyone who rejoices in unexpected discovery. http://www.chroniclebooks.com/titles/the-who-the-what-and-the-when.html
********************************************************************
"Bespotted is a delight and a book of wisdom for all those who love dogs and people." —Erika Jong, author of Fear of Flying
The Sexton family's long love affair with the Dalmatian began in Linda's childhood when Linda heard a whimpering coming from the basement. She discovered their first family dog giving birth to a litter. Witnessing the intimate act of birth had a profound effect on the family. Her mother, Anne, used the experience to complete the poem "Live," part of her third collection, titled Live or Die , which would be awarded a Pulitzer Prize. For Linda, the boundless joy of both breed and breeding triggered in her a lifelong love of Dalmatians. All told, thirty-eight Dalmatians will move through her life: the ones that cheer and support her through difficulty, divorce, and depression; the ones that stay with her as she enters the world of professional breeding and showing of Dals; and, of course, the one true dog of her heart, Gulliver, her most stalwart of canine champions.
A beautifully written, poignant book Linda Gray Sexton takes the reader intimately into her life with all its ups and downs, sharing with us how her Dals are all about comfort, loyalty and unconditional love.  For more information go to http://www.lindagraysexton.com/
**************************************************************
…Megan Amran is whip smart, weird and hilarious."- Amy Poehler
Megan Amram, one of Forbes' "30 Under 30 in Hollywood & Entertainment,"Rolling Stone's "25 Funniest People on Twitter," is a writer for NBC's hit show Parks and Recreation and she  delivers a politically, scientifically, and anatomically incorrect "textbook" that will have women screaming with laughter, and men dying to know what the noise is about.
In the vein of faux expert books by John Hodgman and Amy Sedaris, Science…for Her! is ostensibly a book of science written by a denizen of women's magazines. Comedy writer and Twitter sensation Megan Amram showcases her fiendish wit with a pitch-perfect attack on everything from those insanely perky tips for self-improvement to our bizarre shopaholic dating culture to the socially mandated pursuit of mind-blowing sex to the cringe-worthy secret codes of food and body issues.
For more information on this amazingly funny and wonderfully done book  – and on Megan Amran go to http://meganamran.com
******************************************************************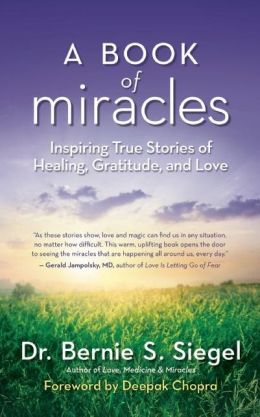 "A call to take an evolutionary leap not through some kind of automatic unfoldment but by using conscious choice. Love, intelligence, and creativity are seeds waiting to be touched and awakened."Deepak Chopra, from the foreword
For many, Dr. Bernard Siegel needs no introduction. He has touched many lives all over the Planet. In 1978, he reached a national and then international audience when he began talking about patient empowerment and the choice to live fully and die in peace. As a physician who has cared for and counseled innumerable people whose mortality has been threatened by illness, Bernie embraces a philosophy of living and dying that stands at the forefront of the medical ethics and spiritual issues many which he discusses in his latest book, his 12th,  entitled A BOOK OF MIRACLES—Inspiring True Stories of Healing, Gratitude, and Love. In May 2011, Bernie was honored by the Watkins Review of London, England, as one of the Top 20 Spiritually Influential Living People on the Planet. He continues to break new ground in the field of healing, supporting changes in medical education to "humanize" medical practice.
Listen to my conversation with him about this inspiring new book and go to his website  http://berniesiegelmd.com/
*********************************************
"Wolitzer has imagined a world for young readers that celebrates the sacred, transcendent power of reading and writing." —The New York Times Book Review
"Basically everything Meg Wolitzer writes is worth reading, usually over and over again, and her YA debut…is no exception." – TeenVogue
From New York Times bestselling author Meg Wolitzer comes a breathtaking and surprising story about first love, deep sorrow, and the power of acceptance. If life were fair, Jam Gallahue would still be at home in New Jersey with her sweet British boyfriend, Reeve Maxfield. She'd be watching old comedy sketches with him. She'd be kissing him in the library stacks. She certainly wouldn't be at The Wooden Barn, a therapeutic boarding school in rural Vermont, signed up for an exclusive, supposedly life-changing class called Special Topics in English that focuses—only and entirely—on the works of Sylvia Plath.
To learn more about this wonderful new book for young readers go to http://www.megwolitzer.com/
"

*********************************************************
"…gripping and poignant."
-Kirkus Reviews
As a journalist for NBC News, Kevin Sites made his  first trip to Afghanistan in October 2001, crossing the Amu Darya River at night, traveling with Northern Alliance fighters as they toppled the Taliban regime with the help of American forces. In that first hundred days, he lost seven colleagues and nearly his own life. Since then, Sites has returned five more times. On his last trip in summer 2013, on the eve of America's planned withdrawal, he retraced the steps of his first original odyssey to examine what, if anything, has changed.
Sites talked with ex-Taliban fighters, politicians, female cops, farmers, drug addicts, and diplomats, and patrolled with American and Afghan soldiers. In Swimming with Warlords he helps us understand this country of primitive beauty, dark mysteries, and savage violence, as well as the conflict that has cost billions of dollars and thousands of lives—and what we might expect tomorrow and in the years to come. For more information about this very important book go to http://www.kevinsitesreports.com/swimming-warlords/
************************************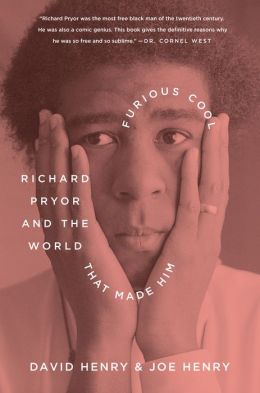 FURIOUS COOL
Richard Pryor and the World That Made Him
By David Henry and Joe Henry
Published by Algonquin Books$25.95(US)
Richard Pryor was arguably the single most influential performer of the second half of the twentieth century,and certainly he was the most successful black actor/comedian ever. Controversial and somewhat enigmatic in his lifetime, Pryor's performances opened up a new world of possibilities. His childhood in Peoria, Illinois, was spent just trying to survive. Yet the culture into which Richard Pryor was born—his mother was a prostitute; his grandmother ran the whorehouse—helped him evolve into one of the most  innovative and outspoken performers ever, a man who attracted admiration and anger in equal parts. Both a brilliant comedian and a very astute judge of what he could get away with, Pryor was always pushing the envelope.
Listen to co-author Joe Henry talk about the amazing Richard Pryor and the world we never knew about.  It is an eye-opening book that you will no doubt be fascinated with, I was.  For more information  go to http://www.workman.com  and to get a copy of  Furious Cool got to Amazon, Barnes and Noble and all major booksellers
**************************************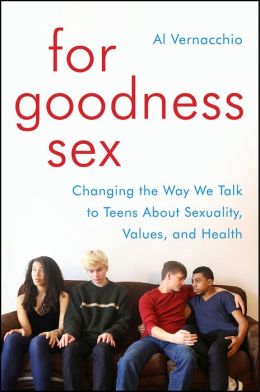 "For Goodness Sex is a breath of much-needed fresh air around a very charged subject. Bravo, Al Vernacchio!" —Christiane Northrup, M.D., ob/gyn physician and author of the New York Times bestsellers:Women's Bodies, Women's Wisdom, and The Wisdom of Menopause
A high school sexuality educator and English teacher at Friends' Central School in Wynnewood, Pa., Al Vernacchio has been featured in a 2011 New York Times Magazine cover story.  Sex education today generally falls into one of two categories: abstinence-only or abstinence-based education—both of which tend to withhold important, factual information and leave young adults ill-equipped to make safe decisions.
A progressive, effective, and responsible approach to sex education for parents and teens that challenges traditional teaching models and instead embraces 21st century realities by promoting healthy sexuality, values, and body image in young people.
Vernacchio, who  holds a Master's degree in Human Sexuality from the University of Pennsylvania, has created a new category: sex-positive education. In For Goodness Sex, he refutes the "disaster prevention" model of sex ed, offering a progressive and realistic approach: Sexuality is a natural part of life, and healthy sexuality can only develop from a sex-positive, affirming appreciation. To learn more and get a copy of this essential book for parents and teens go to http://www.harpercollins.com/9780062269515/for-goodness-sex
********************************************************************
 A beautiful exploration of the complexity of disability and how it affects our homes, our lives, our communities and the global understanding of our differences. – Mayim Bialik, PhD and Emmy Award Nominated Actress
Easy to Love But Hard to Live with: Real People, Invisible Disabilities and True Stories is a collection of 35 powerful essays from adults (and those who love them) with autism, mental illnesses, fetal alcohol spectrum disorders, OCD, ADHD, and other invisible disabilities. Life with an invisible disability is often shrouded in isolation, shame, and judgment. The stories in this book lift the veil and let readers know they are not alone — that there is a community of strong, passionate, smart, funny, and exceptional people walking beside them. Instead of putting on appearances, readers are invited to celebrate and connect with who they really are.
For more information please go to http://www.itsyourhealthnetwork.com/
*********************************************************************
HarperCollins
"Engrossing…Liar, Temptress, Soldier, Spy is conscientiously researched and smoothly written and structured."  – Wall Street Journal
"Abbott has performed an invaluable service by revealing in such vivid detail the extraordinary lives of these women who involved themselves so dangerously in the Civil War…more thrilling than fiction." Michael Korda, New York Times bestselling author
Karen Abbott, the New York Times bestselling author of Sin in the Second Cityand "pioneer of sizzle history" (USA Today), tells the spellbinding true story of four women who risked everything to become spies during the Civil War in her new book, Liar Temptress Soldier Spy: Four Women Undercover in the Civil War.
Karen Abbott illuminates one of the most fascinating yet little known aspects of the Civil War: the stories of four courageous women—a socialite, a farm girl, an abolitionist, and a widow—who were spies. Using a wealth of primary source material and interviews with the spies' descendants, Abbott seamlessly weaves the adventures of these four heroines throughout the tumultuous years of the war.
To learn more about the author, the book and to get  a copy of  Liar Temptress Soldier Spy, go to http://karenabbott.net/
 *************************************************************************
"….thrilling….A chilling guessing game of a novel that will leave readers thinking about the power (and powerlessness) of young women in the past and present alike."—Publishers Weekly, Starred Review
Conversion by Katherine Howe mixes real events from the present and the past to create a suspenseful story that will keep you up at night.  In  2012, New York Times bestselling author Katherine Howe was sitting in a Meineke in upstate New York waiting for a taillight to be fixed when inspiration for her young adult debut, Conversion ( just out July 1, 2014 from Putnam), struck in the form of a cable news report. An hour away in LeRoy, NY, 16 teenage girls had come down with a series of inexplicable physical symptoms, including uncontrollable tics and stutters. They finally had received a diagnosis: an outbreak of the rare conversion disorder.
At the time, Howe was also teaching a class on historical fiction at Cornell University, and that week's topic was The Crucible. She immediately saw a connection between the difficulty of girls' lives in the past and how that manifested itself in a dangerous panic in Salem, with the pressures that teenage girls are under today and what was happening in her own backyard. Inspired by these true events, Conversion casts a spell. With her signature wit and passion, bestselling author Katherine Howe delivers an exciting and suspenseful novel, a chilling mystery that raises the question, what's really happening to the girls at St. Joan's? To learn more about the book and the author go to http://katherinehowe.com/
***************************************************
In Faith and in Doubt: How Religious Believers and Nonbelievers Can Create Strong Marriages and Loving Families
Nearly 20 percent of Americans now self-identify as nonreligious, including millions who are married to religious believers. Despite the differences, many of these marriages succeed beautifully. In this landmark book, popular author and secular humanist Dale McGowan explores some of the stories of these unions, whose very endurance flies in the face of conventional wisdom, including his own marriage to a believing Christian–a loving partnership that remains strong after three kids and 22 years.
So what are the chances of survival for the ultimate mixed marriage–one between religious and nonreligious partners? – Listen to author Dale McGowan and to learn more go to http://www.amacombooks.org/book.cfm?isbn=9780814433720#sthash.RvhGpaGo.dpuf
**********************************************************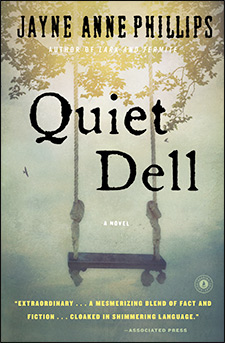 "In a brilliant fusion of fact and fiction, Jayne Anne Phillips has written the novel of the year. It's the story of a serial killer's crimes and capture, yes, but it's also a compulsively readable story of how one brave woman faces up to acts of terrible violence in order to create something good and strong in the aftermath. Quiet Dell will be compared to In Cold Blood, but Phillips offers something Capote could not: a heroine who lights up the dark places and gives us hope in our humanity."– Stephen King
From one of America's most accomplished and acclaimed fiction writers, a spectacularly riveting novel based on a real-life multiple murder by a con man who preyed on widows— a true story that has haunted Jayne Anne Phillips for more than four decades. In Chicago in 1931, Asta Eicher, mother of three, is lonely and despairing, pressed for money after the sudden death of her husband. She begins to receive seductive letters from a chivalrous, elegant man named Harry Powers, who promises to cherish and protect her, ultimately to marry her and to care for her and her children. Weeks later, all four Eichers are dead. Driven by secrets of their own, the heroic characters in this magnificent tale will stop at nothing to ensure that Powers is convicted.
Mesmerizing and deeply moving, Quiet Dell is a tragedy, a love story, and a tour de force of obsession and imagination from one of America's most celebrated writers. To learn more go to http://jayneannephillips.com/
************************
Aaron James is not someone who who you would imagine to write a book entitledAssholes: A Theory.  He earned his Ph.D. in Philosophy from Harvard Universityand is currently a Professor in the Department of Philosophy, University of California, Irvine and he is an avid surfer.  Though his book  title is not allowed to be said on-air, it  is the real deal. What does it mean for someone to be an asshole? The answer is not obvious, despite the fact that we are often stuck dealing with people for whom there is no better name. We try to avoid them, but assholes are everywhere—at work, at home, on the road, in the public sphere—and we struggle to comprehend why exactly someone should be acting like that.
Asshole management begins with asshole understanding. Finally giving us the concepts to discern why assholes disturb us so, philosopher Aaron James presents a provocative theory of the asshole to explain why such people exist, especially in an age of raging narcissism and unbridled capitalism. We get a better sense of when the asshole is best resisted and best ignored—a better sense of what is, and what is not, worth fighting for.
To learn more go to http://www.onassholes.com/ and pick up a copy of Assholes there or everywhere books are sold.
Discover The Comfort That Answers About The Afterlife Can Provide
My friend, Bob Olson, has written a wonderful and well-researched guide to the Afterlife. He carefully answers many of the questions and concerns we all have about the other side…Brian L. Weiss, MD, author of Many Lives, Many Masters
Unlock the mysteries of life after death and explore the enlightening discoveries of a private investigator's 15-year investigation. This book is a comprehensive resource answering 150 of the most crucial questions about what happens when we die. Now you can delve into the life-changing insights we learn from near-death experiences, after-death communications, spirit contact through mediums, past lives, past-life memories, past-life & life-between-lives regressions, out-of-body experiences, soul pre-birth planning, deathbed visions, dream visitations, shared-death experiences, and so much more.
Bob Olson, host of Afterlife TV is a former private investigator who began using his investigation skills to research psychics, mediums and the afterlife in 1999. Today Bob Olson has tested hundreds of psychics and mediums around the world and has become a leading authority on the subject with TV, movie and documentary producers, journalists, book publishers, event promoters, as well as law enforcement agencies and private investigators.
Go to his website http://www.afterlifetv.com/ and watch interviews he has done on Afterlife TV with Dr. Brian Weiss, James Praagh and others and learn more about him, his work and his book. This is an excellent book that will answer your questions about death and life and will give you answers to many others questions that you may or may not have been searching for.
***********************************************************************
"Moezzi is brutally honest… [and] bitingly funny in her narrative." 
"Intelligent, accurate, entertaining, culturally relevant, and a little sassy." 
[Moezzi's] vivid descriptions of being pulled against her will in a swirl of impulsivity, hallucinations, and paranoia are riveting.
Written with candor and humor, Melody Moezzi is a manic-depressive Iranian-American Muslim woman who chronicles  her experiences with both clinical and cultural bipolarity in her new, highly-acclaimed book Haldol and Hyacinths . Both an irreverent memoir and a rousing call to action, is the moving story of a woman who refused to become torn across cultural and social lines. Moezzi reports from the front lines of the no-man's land between sickness and sanity, and the Midwest and the Middle East. A powerful, funny, and poignant narrative told through a unique and fascinating cultural lens, Haldol and Hyacinths is a tribute to the healing power of hope, humor, and acceptance.
Melody Moezzi is an attorney and award-winning author whose work has been featured in The New York Times, The Washington Post and others and she has appeared on CNN, NPR, BBC, PRI and other media outlets.
To learn more about Melody Moezzi  her  insightful, brilliant book ,  events and links to her articles go to http://www.melodymoezzi.com/   and  sign up for her monthly newsletter.
National Suicide Prevention Lifeline: 1800-273-TALK (8255)
**********************************
Stay is more than a must-read — it's a cultural necessity."Maria Popova, Brainpickings
"In her eloquent and affecting book Stay: A History of Suicide and the Philosophies Against It, Jennifer Michael Hecht presents two big counter ideas that she hopes people contemplating potential suicides will keep in their heads. Her first is that, 'Suicide is delayed homicide.' Suicides happen in clusters, with one person's suicide influencing the other's. . . Her second argument is that you owe it to your future self to live."   David Brooks, The New York Times
Worldwide, more people die by suicide than by murder, and many more are left behind to grieve. Despite distressing statistics that show suicide rates rising, the subject, long a taboo, is infrequently talked about. In this sweeping intellectual and cultural history, poet and historian Jennifer Michael Hecht channels her grief for two friends lost to suicide into a search for history's most persuasive arguments against the irretrievable act, arguments she hopes to bring back into public consciousness. By examining how people in other times have found powerful reasons to stay alive when suicide seems a tempting choice, she makes a persuasive intellectual and moral case against suicide.
Hecht has written books on poetry and history books as well as the acclaimed,Doubt: A History and the Happiness Myth. Her essays have appeared in the New York Times, Boston Globe,  Paris Review and The Washington Post.  Stay is an enlightening book and a must read . To learn more about Jennifer and  Stay goto http://www.jennifermichaelhecht.com/stay/
****************************************************
Simon & Schuster
The ECONOMIST: "Ms Teicholz's book is a gripping read for anyone who has ever tried to eat healthily….This is not an obvious page-turner. But it is."
Investigative journalist Nina Teicholz , who wrote for Gourmet and Men's Health magazines and  contributed  to the New Yorker, the Economist, the New York Times and Salon reveals in her new book that everything we thought about dietary fats is wrong. She documents how the past sixty years of low-fat nutrition advice has amounted to a vast uncontrolled experiment on the entire population, with disastrous consequences for our health.
Ms. Teichholz has been featured on Good Morning America, Fox and Friends, Nightline and other national television and radio shows talking about The Big Fat Surprise. For decades, we have been told that the best possible diet involves cutting back on fat, especially saturated fat, and that if we are not getting healthier or thinner it must be because we are not trying hard enough. But what if the low-fat diet is itself the problem? What if those exact foods we've been denying ourselves — the creamy cheeses, the sizzling steaks — are themselves the key to reversing the epidemics of obesity, diabetes, and heart disease? Listen to Nina Teicholz talk about what this means for you and why you need to read her book. For more info go to http://www.thebigfatsurprise.com/
***********************************
 Harper Collins
A profound expansion of David McCullough, Jr.'s popular high school commencement speech, a call to arms against a prevailing, narrow, conception of success was surprisingly viewed by millions on YouTube. You Are (Not) Special is a love letter to students and parents as well as a guide to a truly fulfilling, happy life. Children today, says David McCullough—high school English teacher, father of four, and son and namesake of the famous historian—are being encouraged to sacrifice passionate engagement with life for specious notions of success. The intense pressure to excel discourages kids from taking chances, failing, and learning empathy and self-confidence from those failures.
In You Are (Not) Special, McCullough elaborates on his now-famous speech exploring how, for what purpose, and for whose sake, we're raising our kids. With wry, affectionate humor, McCullough takes pressure off of students to be extraordinary achievers and instead exhorts them to roll up their sleeves and do something useful with their advantages.
To learn more go to http://www.harpercollins.com/9780062257345/you-are-not-special
***********************************
Penguin Books
In the tradition of Barbara Ehrenreich's Nickel and Dimed and Studs Terkel's Working, The Mind at Work is an illuminating reassessment of American labor.  In The Mind at Work writer Mike Rose sets the record straight by taking a long hard look at the intellectual demands of common work. Integrating personal stories of his own working-class family with interviews, vivid snapshots of people on the job, and current research in social science and cognitive psychology, Rose draws a brilliantly original portrait of America at work. As he probes the countless decisions, computations, and subtle judgments made every day by welders and plumbers, waitresses and electricians, Rose redefines the nature of important work and overturns the "hand/brain" dichotomy that blinds us to the real contributions of working people.
Mike Rose is currently on the faculty of the UCLA Graduate School of Education and Information Studies and author of eleven books. To learn more  about listen to Mike Rose on WTBQ and go to http://www.mikerosebooks.com/ for information and to get a copy of The Mind at Work
 ******************
************************************************************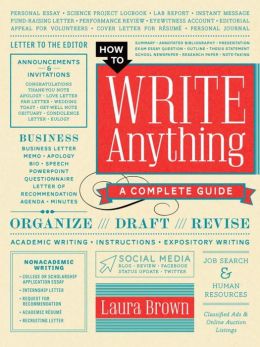 W.W. Norton & Company, New York NY
A practical guide to everything you'll ever need to write—at work, at school, and in your personal life.
With more than two hundred how-to entries and easy-to-use models organized into three comprehensive sections on work, school, and personal life, How to Write Anything  by Laura Brown covers a wide range of topics that make it an essential guide for the whole family. You want your boss to fund a special project. How can you write a persuasive email that will win his approval? It's time to apply to college. How can you write an essay that will stand out? The mother of one of your co-workers has died. What's the best way to express your condolences?
Grounded in a common-sense approach, friendly and supportive, How to Write Anything is Internet-savvy, with advice throughout about choosing the most appropriate medium for your message: e-mail or pen and paper. At once a how-to, a reference book, and a pioneering guide for writing in a changing world, this is the only writing resource you'll ever need.
To learn more about the book and Laura Brown  go to her website at  http://www.howtowriteanything.com/ to get a copy of the indispensable book you will refer to for years!
***************************
Sassy, funny, blunt, and definitely not sugar coated, Don't Burp in the Boardroom examines etiquette in the workplace, from the warehouse to the top floor. While the outerwear may be different, the dilemmas from cubicle to corner office are the same. Rosalinda Randall delves into common predicaments like food, the break room, social media and electronics, office romances, or how to make a good impression when you're new on the job. She also delves into the uncommonly common like catching your boss in an unfortunate position and how to avoid that one co-worker who always wants a hug.
Juice It!  a new book by chef and author Robin Asbell is filled with 65 vibrant recipes for turning fresh fruits and vegetables into delicious and healthful juices, this refreshing cookbook offers essential guidance for utilizing the increasing number of juicers and high-performance blenders popping up in home kitchens. From perky blends such as Mango Green Tea Booster and Ginger Jolt to quiet soothers like Berry Melon and Grape Night's Sleep, these inspired beverages guarantee invigorating flavor combinations and prove the power of drinking your vitamins and loving it too. Whether the goal is weight loss, cleansing, increased nutrition, or more energy, Juice It! makes it easy to whip up blends that taste great. To learn more go to http://robinasbell.com/
************************************
Since abandoning life on Wall Street as a corporate lawyer more than a decade ago,  Charlotte Reed has grown her company from a one-woman operation to a premiere, full-service, pet care provider with caring pet care providers, loyal clients and countless veterinarian referrals. As a pet care and lifestyle specialist, Charlotte provides pet owners with insights on how to best care for their animals. Millions have had the opportunity to watch her on CNN, Fox & Friends, The View, Today's Show, VH1 and others. Reed has been quoted as a pet expert in publications such as the The New York Times, The Wall Street Journal, Good Housekeeping, New York Magazine, US Weekly and dozens of other national and international newspapers and magazines.  Listen to Charlotte's and Dr. Michael Fleck, creator of the Epi-Pet a Skin Coat and Ear Care products, www.epi-pet.com share advice on responsible pet ownership and her recommendations on how to ensure living with a happy and healthy pet. To learn more go to http://www.charlottereed.com/
Simon & Schuster
"A fabulous recapturing of an old, real fairy-tale world. Dark. Mysterious. Stunning!" –MAURICE SENDAK, Caldecott-winning creator of WHERE THE WILD THINGS ARE –
William Joyce has written and illustrated over fifty children's books includingGeorge Shrinks,  Santa Calls, Dinosaur Bob and his Adventures with the Family Lazardo, Rolie, Polie, Olie, The Leaf Men and the Brave Good Bugs. Joyce has received three Emmys or Rolie, Polie, Olie an animated series based on his series of children's books that airs on the Disney Channel.
His second television series, George Shrinks airs daily on PBS stations.  He also created conceptual characters for Disney Pixar's feature films  Toy Story (1995) and A Bug's Life (1998). He is also co-owner of MOONBOT Studios. 
Listen to him talk to me about his new children's book, The Numberlys – a wonderful book, and APP, for children ages 3-7 . To learn more go to http://moonbotstudios.com/the-numberlys/#.U6jK95RdXHo
**************************************
Little, Brown &Company, New York
"Transfixing…" —The New York Times  
"Engrossing…"—O, The Oprah Magazine
"Urquhart writes with precision and beauty…"—The Sunday Times (London)
Rachel Urquhart has received amazing reviews on The Visionist her first book. She opens her surprisingly dark first novel with an historic moment, which is among the first of a series of extraordinary outpourings that ushered in a revival among the Shakers, a celibate religious sect founded in the 18th century. The central figure in The Visionist is Polly Kimball, a 15-year-old who helps her mother and brother escape her abusive drunk of a father by setting fire to the family farm in rural Massachusetts.
To learn more about this fascinating new book, listen to Rachel on WTBQ and go to her website  http://rachelurquhartwriter.com/
***********************************************
Chronicle Books, $27.50, 224 pages
If you're a fan of veggies, CSAs and organic farms, you'll want to take a peek at"Straight From the Earth"  the new vegan cookbook penned by a mother-daughter duo from Carmel Valley's Earthbound Farm. Myra Goodman and daughter Marea have pulled together more than 90 farm-to-fork recipes for everything from new-wave tabbouleh made with quinoa, to grilled fig sandwiches with roasted pistachio pesto and balsamic caramelized onions.
It's billed as a vegan cookbook, but it's the type of fresh, appealing, veggie-centric fare that will appeal to omnivores, vegetarians and foodies of every persuasion. To learn more go to http://www.chroniclebooks.com/titles/straight-from-the-earth.html
*****************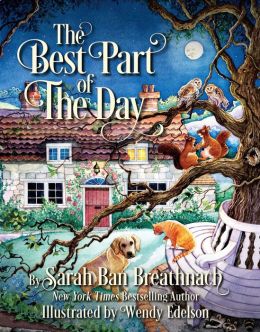 In her international bestseller Simple Abundance, Sarah Ban Breathnach inspired millions of women to find happiness in each day of their lives. By reminding us to search for the small and the sweet in our daily round with appreciation and awe, we find the beauty in the everyday.  In addition to quickly becoming one of Oprah's favorites, the powerful book about gratitude sold five million copies in the United States, another two million abroad and remained on the New York Times Best Sellers list for nearly two years.
Millions of women, including Oprah Winfrey agreed and discovered unexpected contentment and solace in their own lives. Now Breathnach is back with her first children's book, The Best Part of the Day. Beautifully illustrated and lyrically written, this "good night" story encourages children to find at least one moment in each day that is worthy of celebration. The Best Part of the Day is the perfect addition to any family's nighttime routine.
To learn more about Sarah and her journey with this amazing children's book go to http://www.simpleabundance.com/
******************************************************************
Chronicle Books
Josey Baker Bread is the first true entry-level bread-baking cookbook. Josey Baker that's his real name!), a former science teacher turned San Francisco baking sensation, offers step-by-step lessons and easy-to-follow guidance for aspiring bakers.
Josey breaks down what seems like an intimidating process, into a very easy-to-follow and gratifying adventure that results in delicious, really delicious bread. Wonderful and beautifully illustrated book and everything you need to know about baking bread!
**************************
Whitney Freya
~Dan Pink, Best Selling Author of A Whole New Mind, Why Right Brainers Will Rule the Future and Drive, The Surprising Truth About What Motivates US
The Artist Within is Whitney Ferré's offering to any of you who want 2015 to be the year that you creat the life you want. How do you want to change your life? You can CREATE that change and this book is the vehicle that is going to get you to where you want to be! Here is a sample of what readers are saying:
"The Artist Within" is Liberation in three steps and fifteen exercises. The subtitle proclaims this book to be a guide to becoming creatively fit, but it is so much more than that. In equal parts "The Artist Within" is a companion, coach, creativity workshop, and collaborator.  To learn more and get a copy of the book go to http://whitneyfreya.com/
************************
 Penguin Books Ltd
"Highly entertaining and dangerously addictive"—Time Magazine
Half Bad is an international sensation and the start of a brilliant trilogy: a gripping tale of alienation and the indomitable will to survive.
And the author, Sally Green, also has an amazing story. After a career in finance and a stint as full-time mother, she took a stab at writing and seems to have hit the mark. Her first novel, Half Bad,  book one of a trilogy, was snatched up by publishers in several countries within days of submission, and she scored a movie deal not long thereafter.
To date, the book has been sold to publishers in 42 countries. Congrats to Sally!
Listen to her talk with me about the book and its wondrous early success (it was just released in March 2014) on WTBQ. To learn more about her and the book go to  http://www.halfbadworld.com/us/
 ******************************************************
Oxford University Press
The ADHD Explosion: Myths, Medication, Money, And Today's Push For Performance
Attention-deficit/hyperactivity disorder (ADHD) is one of the most controversial and misunderstood medical conditions today. With skyrocketing rates of diagnosis and medication treatment, it has generated a firestorm of controversy. Alarming questions have been raised about ADHD in recent years, and authors Stephen P. Hinshaw and Richard M. Scheffler answer them in this informative and essential new book.  Questions such as:
Why are one in nine children and adolescents in the U.S. now diagnosed with ADHD, with projected rates still rising?
Why are nearly 70% of those diagnosed with ADHD prescribed medication?
http://adhdexplosion.com/about/
**************************************
Scribner, 2014
The Age of Radiance: The Epic Rise and Dramatic Fall of the Atomic Era
From the New York Times bestselling author of Rocket Men and the award-winning biographer of Thomas Paine, Craig Nelson brings us the first complete history of the Atomic Age, a brilliant, magisterial account of the men and women who uncovered the secrets of the nucleus, brought its power to America, and ignited the twentieth century.
Brilliantly told and masterfully crafted, The Age of Radiance provides a new understanding of a misunderstood epoch in history and restores to prominence the forgotten heroes and heroines who have changed all of our lives for better and for worse.
To learn more go to www.craignelson.us/books/the-age-of-radiance/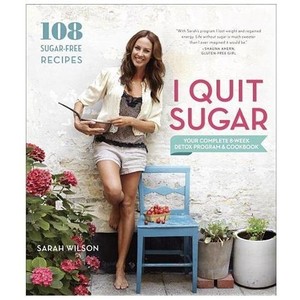 Clarkson/Potter Publishers, NY
Australian journalist and former editor of Cosmopolitan,  Sarah Wilson was the host of the first series of Masterchef.  She's featured in Australian shows such asThe Morning Show, Sunrise, Good News Week and The Project to name a few.  And in January 2011, Sarah quit sugar. It started off as a New Year's resolution, but the results felt good and right and so she kept going. On her sugar-free journey, Sarah discovered that it's almost impossible to buy convenience or packaged foods. This led her straight back to the kitchen to experiment with fructose-free snacks and meals, and an entirely new career direction to boot.To learn more go to her website which will help you answer all your questions and where you can get a copy of this beautiful book http://www.iquitsugar.com/
*******************
"A brave, candid, moving and very well-written memoir of Mary Rockefeller Morgan's life struggle with "twin loss" after the tragic disappearance fifty years ago off the New Guinea coast of her twin brother Michael."
—Peter Matthiessen, two-time winner of the National Book Award
In1961, Michael Rockefeller, son of then-governor of New York State Nelson A. Rockefeller, mysteriously disappeared off the remote coast of southern New Guinea. Amidst the glare of international public interest, the governor, along with his daughter Mary, Michael's twin, set off on a futile search, only to return empty handed and empty hearted. What followed were Mary's 27-year repression of her grief and an unconscious denial of her twin's death, which haunted her relationships and controlled her life.
Listen to author Mary Rockefeller Morgan talk about her journey and this incredibly healing book. To learn more and get a copy go to http://www.whengriefcallsforththehealing.com/
***************************************
Avery, a member of Penguin Books
An integrative approach to healing chronic auto-immune conditions by a doctor, researcher, and sufferer of progressive multiple sclerosis whose TEDx talk is already a web sensation. Dr. Terry Wahls, an MD and athlete, was diagnosed with multiple sclerosis in 2000.  With a fierce desire to avoid being bedridden for the rest of her life, Dr. Wahls turned first to a paleo diet, and then to functional medicine for answers.
Dr. Wahls,  a clinical professor of medicine at the University of Iowa Carver College of Medicine in Iowa City, Iowa delved into the scientific literature in search of answers, and was able to hone in on a diet that would regulate the immune system and support neural function.  And now, she is sharing that knowledge in this fascinating  new book. To learn more get a copy of the book and go to http://terrywahls.com/
 ***************************************
Published by W.W. Norton & Company , Inc
Named a "Best Book of 2013″ by the San Francisco Chronicle and Library Journal
Picked as Book of the Week, Oprah O Magazine
Elizabeth Scarboro tells her story of fierce love and its limitations with humor, grace, and remarkable bravery.  When she was just seventeen, independent and ambitious Scarboro fell in love with irreverent and irresistible Stephen. She knew he had cystic fibrosis, that he was expected to live only until the age of thirty or so, and that soon she'd have a choice to make. She could set out to travel, date, and lead the adventurous life she'd imagined, or she could be with Stephen, who came with an urgency of his own.  My Foreign Cities is a portrait of a young couple approaching mortality with reckless abandon, gleefully outrunning it for as long as they can.
Wonderful book, wonderful read that will touch your heart and have you thinking of it for weeks after you put it down. To learn more go tohttp://elizabethscarboro.com/

***************************
Crown Publishers, New York
As Executive Editor for NPR News, Madhulika Sikka oversees coverage that is listened to by twenty-six million people weekly. Previously she was at ABC News's Nightline with Ted Koppel, CBS News in Tokyo, and NBC in London and  has won every major broadcast news award, including four Emmys, an Edward R. Murrow Award, two Dupont Awards, and a Peabody.
Three years ago, she was diagnosed with breast cancer. She found there were no books on the market that spoke with honesty and, frankly, a bit of attitude to women, which is why she ultimately decided to write A BREAST CANCER ALPHABET. Madhulika discovered that she had so much to say to other women going through this, both as a working mother, but also just as a woman. She had an elegant solution to this problem—write a pithy, witty, challenging, and deeply informative book and organize it around the alphabet. is executive editor for NPR News and a veteran broadcast journalist,
A wonderful book that any woman who is going through treatment – and her family and friends – should absolutely not be without. It is delightful to read and becomes an understanding friend at a time when you need one. For more information go to http://madhulikasikka.com/ and make sure you pick up a copy.
*****************************
Simon & Schuster
One of the world's leading cancer doctors and pioneering bio-medical researchers, Dr. David Agus, talks about his new new book 'A Short Guide To A Long Life'.  You may have seen Dr. Argus on CBS This Morning where he is as a regular contributor talking about new health issues, or on the Dr. Oz show or a TEDMED Talk. You may have read his #1 New York Times bestseller, The End of Illness.
In this new book, Dr. Argus lists 65 rules he says are the key to longevity. Some we may know, like maintain a healthy weight but others may come as a surprise. Also in the book are helpful lists such as "Top 10 Actions to Reduce Your Risk for Illness, Popular Weight Loss Myths and "Top 10 Things to Do During Cold Season."
To learn more about Dr. Agus and to get this fabulous, essential new book go to  http://davidagus.com/
*****************************************
The Beatles Are Here!: 50 Years After The Band Arrived in America, Writers, Musicians, and Other Fans Remember
An interesting and exciting new book by journalist Penelope Rowlands explores the emotional impact—some might call it hysteria—of the Fab Four's February 1964 arrival on our shores through the voices of those who witnessed it, were swept up in it indirectly, or, born too late, came to love the band after they broke up. Writers, musicians, fans—including Fran Lebowitz, Billy Joel, Renée Fleming, Lisa See, Pico Iyer, and many others—describe in essays and interviews how they were inspired and changed by the Beatles.
For Beatles fans everywhere this is a must have book! For more information go to  http://www.peneloperowlands.com/
Dispelling the myth that chocolate is just a "junk food," WILL CLOWER, PhD,  uses cutting-edge research to highlight the health benefits of consuming chocolate on a daily basis. Dr. Clower is an award-winning neurophysiologist, neuroscientist, nutritionist, and founder of Mediterranean Wellness. His breakthrough work has been featured on The View, Fox News, MSNBC, CBS, USA Today, and Dr. Oz. He is the author of The Fat Fallacy and The French Don't Diet Plan. Listen to him tell us what we need to know about chocolate that will make our lives better.
For more information about this book that we all need to make our life sweeter go to https://willclower.com/eat_chocolate_lose_weight/index.php
************************************************************
Harper Collins Canada
Do you believe in Angels? Do they exist in our world? The bestselling author of  Frozen in Time and The Third Man Factor John Geiger's last book, The Third Man Factor: Surviving the Impossible, explores an extraordinary idea: that people under enormous stress, sometimes at the edge of death, experience a sense of an incorporeal being beside them, who encourages them to survive. Through his research and the response from readers around the world, it became clear to Geiger that explorers and adventurers are not the sole recipients of such interventions.
The Angel Effect describes people's encounters with this power when faced with physical and sexual assaults; after terrible car accidents and airplane crashes; during events like a shark attack or a bank heist; in the midst of a long illness or in cases of persistent, gnawing loneliness.
Listen to my interview with John Geiger and to learn more and get a copy of the fascinating book go to 

http://www.harpercollins.ca/books/Angel-Effect-John-Geiger/?isbn=9781443413596
The Life Organizer Book & Companion CD: Tips, Stories, & Prompts to Focus on Your Needs & Navigate Your Dreams
If you're like most women, you spend your days fulfilling commitments and juggling multiple roles, in a constant dance between everyone else's needs and your own. If you're exhausted by this over-striving, rushing, making-life-happen mode, don't give up–there is a more intuitive, more grounded way to guide your life. Chuck your old methods of daily planning and try out The Life Organizer.
See more on Jennifer's fabulous website and get a copy of the book. Go to http://jenniferlouden.com/
***************************************************************
Doubleday
Secrets and Lies:
Surviving the Truths That Change Our Lives
When we learn a big secret, it feels like Life Interrupted. The world goes dim and anxiety grows. Keeping secrets impedes intimacy and fragments the soul of the Keeper, who plays different roles in different situations. Learning the truth about parents, spouses, and life history is shocking and painful to the Finder, but clarifies misty parts of our past. Still, you can make the truth your friend, no matter how impossible that seems at first.
Jane Isay is a successful editor and author as well as a secret keeper. After fifteen years of marriage her husband admitted he was gay, but together they decided to keep it a secret for the sake of their two sons. Building on her personal experience, sixty intimate interviews, and extensive research into the psychology of secrets, Isay shows how the pain of secrets can be lightened by full disclosure, genuine apology, and time. This a wonderful book that all families should read. To learn more about the author and get a copy of the book go to http://www.janeisay.com/
*************************************
Random House
THIS IS NOT A DIET. IT'S A REBOOT.
NOTE: Read Op Ed article by Dr. LaPuma in Tuesday's (Feb 4th) NYTimes:
http://www.nytimes.com/2014/02/04/opinion/dont-ask-your-doctor-about-low-t.
Throughout much of their lives, men have a weight advantage over women, whose bodies are naturally designed to hold more fat.  Fair or not, men's hormonal make-up, muscle mass, and unique metabolic profile make it easier for them to stay lean. But certain conditions can overturn that gift—the passage of time, the pressure of work and others, the wrong 'fuel'—and lead men to a hormonal state that more closely resembles, well, women. With this book, New York Times bestselling author Dr. John La Puma reveals the breakthrough 24 day fat-loss plan specifically engineered for the male brain and body that is dramatically changing lives. Reboot, rebuild: REFUEL™.
He hosts the new PBS series "Dr John La Puma's ChefMD Shorts"the 90 minute PBS Special "Eat and Cook Healthy" and the new YouTube Series "Refuel Minute".  He co-hosted 100+ episodes of Lifetime TV's "Health Corner", most recently with Joan Lunden and Leeza Gibbons. He has appeared on Dr. Oz, The Today Show, Good Morning America, The 700 Club, NPR, Dr. Oz XM, Oprah.com, Martha Stewart radio, and on NBC, CBS, ABC, FOX, PBS and CNN, and in hundreds of print and online publications. For more information go to his website http://www.refuelmen.com/
*******************************************
Simon & Schuster
In this new edition of the #1 bestseller The 17 Day Diet, Dr. Mike Morenoincludes new chapters on supplements and exercise and more than 30 new recipes to help you achieve results fast and effectively. Dr. Moreno's phenomenal bestseller The 17 Day Diet helps you shed pounds fast in a safe, effective, and lasting way. Structured around four simple steps, his proven method adjusts your body's metabolism so you burn fat every day.  You may have seen Dr. Mike on Dr Oz or other shows, listen to him talk about how his diet and his new additions can add to your life and your weight loss. To learn more go to http://www.drmikediet.com/
************************************************
Middle East Experts Offer Insights on Syria
"…The Syria Dilemma highlights the ethical and moral dilemmas at the heart of the Syrian conflict. The editors have done an excellent job in collecting critical contributions by prominent scholars and foreign policy analysts. This book raises the moral level of debate on Syria. It is a must read."    Fawaz A. Gerges, Director of the Middle East Centre, London School of Economics
Authors Nader Hashemi and Danny Postel new book THE SYRIA DILEMMA (Boston Review Books/MIT Press)brings the central issues and controversies at the heart of the Syria debate into focus. What should be done about the apparently intractable Syrian conflict? This book focuses on the ethical and political dilemmas at the heart of the debate about Syria and the possibility of humanitarian intervention in today's world. The contributors – the Syria experts are international relations theorists, human rights activists, and scholars of humanitarian intervention. While they don't always agree,  together they represent the best political thinking on the issue. An informational and intelligent book on the continuing problem in Syria. The Syria Dilemma includes original pieces from Michael Ignatieff, Mary Kaldor, Radwan Ziadeh, Thomas Pierret, Afra Jalabi, Anne-Marie Slaughter, Fareed Zakaria, Radwan Ziadeh, Stephen Zunes and others. For more info go to http://mitpress.mit.edu/books/syria-dilemma
******************************************
Paul Kivel's groundbreaking book Living in the Shadow of the Cross is by turns invigorating and overwhelming for exactly the same reason—he is shining a spotlight on the often unnoticed but pervasive system of Christian domination in the United States… Wendy Elisheva Somerson
This book exposes how Christian hegemony punishes the poor, criminalizes sexuality, rationalizes destruction of the environment, and contributes to our seemingly endless "war on terror." It emphasizes the power of people to build strong movements of resistance. Listen to Paul Kivel to learn more about this underlying, and often un-noticed current running through our lives. To learn more go to http://www.paulkivel.com/
**********************************
****************************************
The Big Disconnect: Protecting Childhood and Family Relationships in the Digital Age  (Harper Collins $26.99)
 Catherine Steiner-Adair, EdD, is an internationally recognized clinical psychologist, school consultant, and author. She maintains a private practice in Massachusetts, is a clinical instructor in the Department of Psychiatry at Harvard Medical School and an associate psychologist at McLean Hospital. She has appeared on The Today Show, Good Morning America, CNN, PBS and has been quote in The New York Times, Parenting and other publications. She lectures about families and has written a book that all parents should read, especially when you ask if technology has taken a large role in your families life and the answer is yes.  The focus of family has turned to the tech screen as everyone is constantly texting  or being  online.  Is it bad  or is it just the way it is?  How does it effect family life and why do we need to care?
Listen to her talk about these questions and what she has learned and what you need to know.  The Big Disconnect provides a practical list of seven attributes that define a sustainable family that will fit into your family's lifestyle and make a huge difference. To learn more go to http://www.catherinesteineradair.com and make sure you listen to her on WTBQ so you and your family can make good choices ~
******************************************************************

"Deal with the Devil is a blistering account of a cunning and brutal Mafia capo. . . Packed with revelations, it offers the most penetrating look into the inner workings of the Mafia since The Valachi Papers."   Nicholas Gage
Deal with the Devil: The FBI's Secret Thirty-Year Relationship with a Mafia Killer (William Morrow/Harper Collins)
From an award-winning investigative reporter, the shocking story of the mob killer who terrorized the streets of New York City for decades . . . while working for the FBI. In Deal with the Devil, five-time Emmy Award–winning investigative reporter Peter Lance draws on three decades of once-secret FBI files and exclusive new interviews to disclose the epic saga of Colombo family capo Gregory Scarpa Sr., who spent more than thirty years as a paid Top Echelon FBI informant while wreaking havoc as a drug dealer, loan shark, bank robber, hijacker, high-end securities thief—and killer.
This is an amazing story and a riveting book that everyone is talking about.  The New York Times, MSNBC, CNN and other major news outlets are talking about Deal With The Devil.  Listen to Peter Lance talk to me about what he has learned – it will stun you.   Deal With the Devil ranks 4th and 6th on Amazon.com organized Crime Bestseller' s list. This is one book you will not be able to put down. To learn more about Peter Lance and to get the book, go to http://peterlance.com/
*************************************************************
"A beautiful guidebook of truth and wisdom written by a genuine healer-sage. Bernie Siegel has given us a masterpiece."
— Caroline Myss, author of Anatomy of the Spirit and Sacred Contracts
"When we combine the art of healing with the science of curing, modern medicine becomes whole. Thanks, Bernie, for showing the way."
— Larry Dossey, MD, author of One Mind
For more than 35 years,  best-selling author and surgeon Dr. Bernie Siegel has been an international household name in health and mind-body healing.  In his new book,  The Art of Healing: Uncovering Your Inner Wisdom and Potential for Self-Healing, the long-awaited follow-up to his bestseller Love, Medicine & Miracles  medical doctor and spiritual teacher Bernie Siegel demonstrates how science and spirituality interact — and how you can tap your body's potential to heal with insights into the healing power of drawing, dreams, and intuition.
This is an amazing book by a legendary healer that we are lucky to learn from.  To  get a copy of The Art of Healing for yourself and your loved ones,   go to http://berniesiegelmd.com/ so you can continue to make good choices
************************
Christopher Kennedy Lawford grew up in the famous Kennedy family (his mom was Patricia Kennedy and his father actor Peter Lawford) and he knows the good life as well as what addiction looks and feels like first hand.  He battled  life-threatening drug and alcohol addictions for most of his early life. He is now in recovery for over 26 years and works to raise awareness of addiction. His insight and advice is honest and so very helpful. He has been there and knows what it takes to recover and build an extremely productive life.
He is a remarkable person and he shares what he has learned in his new book, Recover to Live: Kick Any Habit, Manage Any Addiction (Benbella Books). He interviewed the world's top experts and shares what he learned about addiction and recovery in this book. There are helpful self assessment quizzes and tools for living a wonderful life.
Listen to Christopher Kennedy Lawford, who was recently named Goodwill Ambassador for the United Nations Office on Drugs and Crime, talk to me about addiction and how it can effect your life and your family's life.  This is an excellent book and one that anyone who has ever faced addiction in their family needs.
For more information and to get a copy of the book go to, www/http://christopherkennedylawford.com/recovertolive/    
          ********************************************
HarperCollins
Susan Forward, PhD, is an internationally renowned therapist, lecturer, and author. Her books include the number one New York Times bestsellers Men Who Hate Women and the Women Who Love Them and Toxic Parents, as well as Betrayal of Innocence, Obsessive Love, Emotional Blackmail, When Your Lover Is a Liar, and Toxic In-Laws.  She has appeared on over three hundred television and radio shows, and hosted her own nationally syndicated program on ABC talk.
With Mothers Who Can't Love: A Healing Guide for Daughters, Dr. Forward  offers a powerful look at the devastating impact unloving mothers have on their daughters—and provides clear, effective techniques for overcoming that painful legacy.
In more than 35 years as a therapist, Forward has worked with large numbers of women struggling to escape the emotional damage inflicted by the women who raised them. Subjected to years of criticism, competition, role-reversal, smothering control, emotional neglect and abuse, these women are plagued by anxiety and depression, relationship problems, lack of confidence and difficulties with trust. They doubt their worth, and even their ability to love.
Dr. Susan Forward is an internationally recognized and highly sought after speaker and author.  Her valuable insight with this book, as with her others,  never ceases to astound and continually help her readers understand their past and move forward to a confident future. To learn more go to her website  http://www.susanforward.com and get a copy of this amazingly helpful book so you can always make good choices ~
"I truly believe Business Secrets of the Trappist  Monks will not only improve your business but your life. Read it. Apply what you learn and then, in keeping with the very spirit of the book, pass it on to someone else. " – Michael Keaton, Actor
You may have read about  August Turak  in The Huffington Post or saw him onMSNBC talking about his new book  Business Secrets of the Trappist Monks: One CEO's Quest for Meaning and Authenticity (Columbia Business School Publishing; July 2013). August Turak is also a  successful entrepreneur, corporate executive, and award winning author who attributes much of his success to living and working alongside the Trappist monks of Mepkin Abbey since 1996. As a frequent monastic guest, he learned firsthand from the monks as they grew an incredibly successful portfolio of businesses. He shares those secrets in this wonderful book. It is a great read, full of inspirational tips that will encourage you to successfully grow your business.
Learn about how you can use these secrets in your business and in your life.  Listen to him on WTBQ and to learn more and get a copy of the book go to  his website at http://augustturak.com/
*******************************
Dan Millman and Sierra Prasada
The Creative Compass – Writing Your Way, from Inspiration to Publication
$14.95
Published: H.J. Kramer, 10/2013
DAN MILLMAN, is the author of 17 highly successful books published in 29 languages. His wildly successful book, Way of the Peaceful Warrior  was also adapted to a film by Universal Pictures in 2007.  His books have touched the lives of millions and influenced many worldwide.  He has written this book The Creative Compass with his daughter, author and journalist Sierra Prasada, who is brilliantly successful in her own right.  
The Creative Compass: Writing Your Way from Inspiration to Publication  walks aspiring writers through five universal stages – Dream, Draft, Develop, Refine, and Share. While these stages apply to writers of every stripe, the emphasis is always on the reader navigating his or her own challenges, process, and goals. Insight-producing prompts and the wisdom of diverse artists (from Steinbeck and Thoreau to Spike Lee, Marilyn French, and Tom Clancy) help make every writer's journey of creation as rewarding as its destination.
Listen to Dan and Sierra and for more information go to http://www.peacefulwarrior.com/ or  http://www.sierraprasada.com/ and go to Amazon.com to get a copy of the book and share with all your writer friends and anyone you know who needs a Creative Compass
******************************************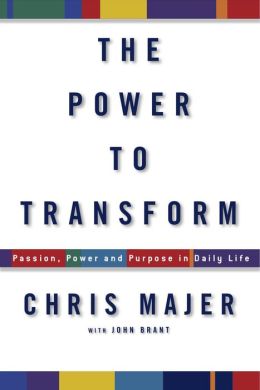 "The Power to Transform: Passion, Power and Purpose in Daily Life" (Rodale Books, September 2013),
Chris Majer is founder and CEO of The Human Potential Project, a pioneer in the design and delivery of transformational education for athletes, the military, and corporate organizations. Majer's innovative work has been written about in Time, Esquire, and Leaders Magazine. As a result of his successes, he has been featured on Today, The News Hour, Fox Business News and Charlie Rose.  He resides in Spokane, Washington.
What if you could design your future instead of having it just happen to you? The Power to Transform teaches you the strategies corporate, military, and sports leaders have used to do just that for themselves and their organizations! Yes, you can have the life of your dreams—here's how.
Chris Majer has designed large scale transformational programs for the US Army, and Marine Corps, Amgen, AT&T, Microsoft, Intel, Allianz, and Capital One, and a host of others to revamp the way they do business. Organizations Majer has put through his process have seen measurable and dramatic increases in their performance and profits. Get  a copy of the book and transform your life!
*******************************
You Deserve Your Success!
Joyce Roché rose from humble circumstances to earn an Ivy League MBA and become the first female African-American vice president of Avon, president of a leading hair care company, and CEO of the national nonprofit Girls Inc. But despite these accomplishments, she felt like a fraud. She worked more and more, had less and less of a personal life, and was never able to enjoy her success. In this deeply personal memoir, The Empress Has No Clothes: Conquering Self-Doubt to Embrace SuccessRoché shares her lifelong struggle with what she now recognizes as "the impostor syndrome," a condition that plagues successful people in all walks of life.
Great book, wonderful read and so helpful for all of us – everyone who has ever wondered, What am I doing here? Know you are not alone and learn how to conquer it. To get a copy go to http://www.empresshasnoclothes.com/
***********************************************
What to Do When You Can't Get Pregnant,
World-renowned fertility expert Dr. Daniel A. Potter and Jennifer S. Hanin,both fertility patients themselves, offer a step-by-step guide to the intricate process of having a baby using the latest in reproductive technologies. They share insider information on all the important issues and offer essential advice to help you get to the goal of getting pregnant.
If you, or someone you know, has ever struggled to get pregnant you know how sad and frustrating each month is and the toll it takes on you and your spouse. Having the information you need and the advice you crave is essential to letting go of stress and possibly getting pregnant. This is a must have for all those looking to start a family. For more information go to    http://www.cantgetpregnant.com and to get a copy of the book for everyone who is challenged by infertility.
*********************************************
THE HUMANITY OF JUSTICE: LIGHTING EVEN THE DARKEST PATH OF JUSTICE
Burke Strunsky is a highly respected Senior Deputy District Attorney who knows the good and the bad of our justice system.  Strunsky, who was awarded Prosecutor of the Year in 2008 and 2011, recognizes that many Americans have lost faith in our justice system and while he is not a "Pollyanna prosecutor" he wants his fellow citizens to know that despite the horrific acts of crime he sees on a daily basis, which he shares with readers,  that there is still justice and humanity in our system.
His book, which gives all its proceeds to The Humanity of Justice Foundation,  is an eye opener to our system and also a reminder that all is not lost.  He shows us that there is still humanity left and that the bad guys do get caught. There is justice. Listen to what he has to say about our system, about guns, criminals, child abuse  and other factors that make our society more dangerous.
For more information go to  http://hojf.org/  or pick up a copy at your favorite bookstore, and listen Tuesday at 11:30 so you can see how our system makes good choices ~
******************************
 2012 winner of the Nobel Prize in Literature
This powerful novel, winner of the 2012 Nobel Prize in Literature by Mo Yan, one of contemporary China's most famous and prolific writers, is both a stirring love story and an unsparing critique of political corruption during the final years of the Qing Dynasty, China's last imperial epoch.
Sandalwood Death is set during the Boxer Rebellion (1898–1901)—an anti-imperialist struggle waged by North China's farmers and craftsmen in opposition to Western influence.This powerful novel by Mo Yan—one of contemporary China's most famous and prolific writers—is both a stirring love story and an unsparing critique of political corruption during the final years of the Qing Dynasty, China's last imperial epoch.
Mo Yan (literally, "don't speak") is the pen name of Guan Moye. Born in 1955 in Gaomi, Shandong province, he is the author of ten novels and more than seventy short stories. Mo Yan is the winner of the 2012 Nobel Prize in Literature and the 2009 Newman Prize for Chinese Literature.
To get a copy of this amazing  book go to Amazon.com or to the publisher athttp://www.oupress.com/ECommerce/Book/Detail/1752/sandalwood%20death