'Becoming Steve Jobs,' by Brent Schlender and Rick Tetzeli
There have been many books—on a large and small scale—about Steve Jobs, one of the most famous CEOs in history. But this book is different from all the others. 
Becoming Steve Jobs takes on and breaks down the existing myth and stereotypes about Steve Jobs. The conventional, one-dimensional view of Jobs is that he was half-genius, half-jerk from youth, an irascible and selfish leader who slighted friends and family alike. Becoming Steve Jobs answers the central question about the life and career of the Apple co-founder and CEO: How did a young man so reckless and arrogant that he was exiled from the company he founded become the most effective visionary business leader of our time, ultimately transforming the daily life of billions of people?
Drawing on incredible and sometimes exclusive access, Brent Schlender and  Rick Tetzeli tell a different story of a real human being who wrestled with his failings and learned to maximize his strengths over time. Their rich, compelling narrative is filled with stories never told before from the people who knew Jobs best, and who decided to open up to the authors, including his family, former inner circle executives, and top people at Apple, Pixar and Disney, most notably Tim Cook, Jony Ive, Eddy Cue, Ed Catmull, John Lasseter, Robert Iger and many others. In addition, Brent knew Jobs personally for 25 years and draws upon his many interviews with him, on and off the record, in writing the book.
For more information about the authors and the book go to http://becomingstevejobs.com/
***********************************
***********************************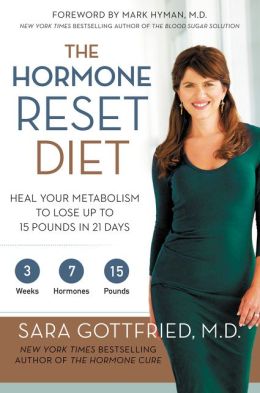 HarperOne Books
The Harvard-educated physician and New York Times bestselling author ofThe Hormone Cure shows HOW TO RESET YOUR METABOLIC HORMONES TO LOSE WEIGHT AND FEEL GREAT IN JUST 21 DAYS!
Weight loss isn't about restricting calories and willpower. It's about hormones: the chemical molecules that govern nearly all aspects of your body fat. When your metabolism is broken, you get fatter no matter what you do—especially after age forty. The Hormone Reset Diet will show you, in seven three-day bursts, how to make specific dietary changes, eliminate metabolism-wrecking foods (meat and alcohol, sugar, fruit, caffeine, grain, dairy, and toxins), repair your body and reset your hormones.
This amazing book will help you to feel great and get your weight back to where you haven't been able to for years. To learn more go to www.saragottfriedmd.com
*********************************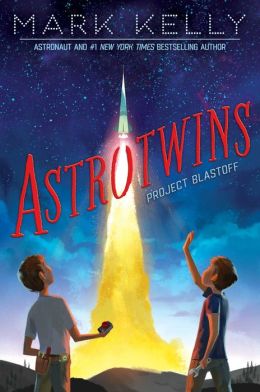 Simon & Schuster
"Intriguing subject matter and rock-solid pacing combine for a nifty adventure—one that may well spark a new generation of astronauts.
A team of middle schoolers prepares for blastoff in this adventure from the author of theNew York Times bestselling Mousetronaut, based on the childhoods of real-life astronauts Mark Kelly and his twin brother Scott. It's a long, hot summer and Scott and Mark are in big trouble for taking apart (aka destroying) their dad's calculator. As a punishment, they're sent to their grandfather's house, where there's no TV and they have to do chores. And Grandpa is less tolerant of the twins' constant bickering. "Why don't you two work together on something constructive. What if you built a go-kart or something?" Grandpa suggests. But it's not a go-kart the twins are interested in. They want to build a rocket.
Listen to Mark Kelly, husband of former Congresswoman Gabby Giffords, and a retired astronaut and US Navy Captain talk to me about his new book. As many of you know, he flew his first of four missions in 2001 aboard Space Shuttle Endeavour, the same space shuttle that he commanded on its final flight in May 2011. This is his third children's book and it is published by Simon & Schuster.
*****************************************************
Harmony Books
"The Happiness of Pursuit is smart, honest, and dangerous. Why dangerous? Because it is as practical as it is inspiring. You won't just be daydreaming about your quest — you'll be packing for it!" –Brené Brown, Ph.D., LMSW, author of the #1 New York Times bestseller Daring Greatly
The Happiness of Pursuit is an invitation to listen to the part of oneself that craves purpose.  It says. "Hey! Wake up! Your unique adventure awaits you." 
-Lissa Rankin, MD, New York Times bestselling author of Mind Over Medicine
A remarkable book that will both guide and inspire, The Happiness of Pursuitreveals how anyone can bring meaning into their life by undertaking a quest. When he set out to visit all of the planet's countries by age thirty-five, compulsive goal seeker Chris Guillebeau never imagined that his journey's biggest revelation would be how many people like himself exist – each pursuing a challenging quest.
For more information on this inspiring  book that will make you a quester go to http://chrisguillebeau.com/the-happiness-of-pursuit/
*****************************************************
Chronicle Books
"Mandvi's book 'No Land's Man' is a collection of humorous essays that explore his myriad identities: Indian, Muslim, British, and American…The book is a lighthearted but heartfelt portrait of Mandvi's childhood and his struggles to come to terms with his rather complicated life."
-The Boston Globe
Actor and writer Aasif Mandvi, the popular correspondent for The Daily Show With Jon Stewart, describes with humor his life growing up in England where he fought bullies and idolized the Fonz before moving to Tampa in the 1980's and becoming a Michael Jackson impersonator.  Along with Mandvi's role as a correspondent on Comedy Central's The Daily Show he is one of the stars of HBO's upcoming series, The Brink for which he also serves as writer/producer. He won an OBIE award for his one-man play Sakina's Restaurant which he later adapted into the film Today's Special. He has appeared in numerous theater, film and television productions including The Pulitzer Prize winning playDisgraced at Lincoln Center, and the films Million Dollar Arm and The Internship.
A great book and wonderful read. Make sure you listen to the interview and also get a copy of his book, No Land's Man. For more information about Aasif go to the Daily Show's website  http://thedailyshow.cc.com/news-team/aasif-mandvi
**************************************
Published by Knopf
An Oprah.com Best book of the Year
"A heart-breaker…Has enormous emotional power…unfolds with magnetic force – The Boston Globe
From the acclaimed, award-winning author of Anywhere But Here and My Hollywood, Mona Simpson's beguiling new novel is about an awkward, artistically brilliant eavesdropping teen working to discover the obscure mysteries of his unraveling family. He uncovers instead what he least wants to know: the workings of his parents' private lives. And even then he can't stop snooping.
Listen to my interview with Mona Simpson and to learn more about this wonderful new book go to www.monasimpson.com
*****************************************************
Published by Knopf
LEAN IN FOR GRADUATES
Because the world needs you to change it.
"Honest and brave . . . The new manifesto for women in the workplace."
—Oprah Winfrey
"Important . . . This is a great moment for all of us—women and men—to acknowledge that the current male-dominated model of success isn't working for women, and it's not working for men, either . . . The world needs women to redefine success beyond money and power. We need a third metric, based on our well-being, our health, our ability to unplug and recharge and renew ourselves, and to find joy in both our job and the rest of our life."
—Arianna Huffington, Forbes
In 2011, Sheryl Sandberg, chief operating officer at Facebook, called for women to "lean in" in a commencement speech at Barnard.  Lean In became a massive cultural phenomenon and its title became an instant catchphrase for empowering women. The book soared to the top of best-seller lists both nationally and internationally, igniting global conversations about women and ambition. Sandberg packed theaters, dominated op-ed pages, appeared on every major television show and on the cover of "Time "magazine, and sparked ferocious debate about women and leadership.
Since Lean In was published, it has sparked a global conversation about gender equality. Now Sheryl Sandberg has enlisted the help of experts for Lean In for Graduates, a handbook that offers instruction and inspiration for the next generation. Lean In for Graduates includes the full text of the original bestseller as well as new chapters on finding your first job, negotiating your salary, listening to your inner voice, and leaning in for women of color and millennial men. It also includes stories from young people around the world who've pushed past their fears and achieved their goals.
Listen to my interview and for more information go to http://leanin.org/graduates/
*******************************************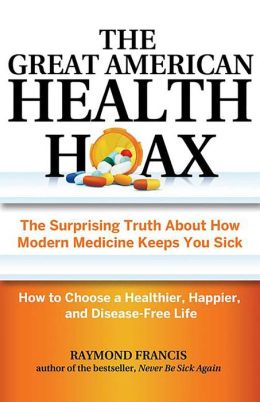 The Great American Health Hoax: The Surprising Truth About How Modern Medicine Keeps You Sick-How to Choose a Healthier, Happier, and Disease-Free Life
Described as "one of the few scientists who has achieved a breakthrough understanding of health and disease," Raymond Francis draws deeply from his years of personal experience and professional training. A chemist and a graduate of MIT, Raymond exposes the truth about why the conventional approaches to health and disease aren't working. In The Health Hoax, Francis blends wisdom from his previous books with new information and research, then he pulls out all the stops and creates a simple road-map to health so that you can get well, stay well and never be sick again.
Francis believes that, through education, we can put an end to the epidemic of chronic disease while providing a solution to the biggest social and economic problem of this century—the costs of global aging.
*******************************************************
Penguin Books
"Ferriss precisely traces the evolution of feeling." – The New York Time book review
Afia Satar is studious, modest, and devout. The daughter of a landholding family in northern Pakistan, Afia has enrolled in an American college with the dream of returning to her country as a doctor. But when a photo surfaces online of Afia holding hands with an American boy, she is suddenly no longer safe—even from the family that cherishes her.
"This is a novel about Pakistani people in America, but it is also a novel about America. About our own sense of honor, and where and how we compromise it." To learn more about the author, Lucy Ferris, and the book go to http://lucyferriss.com/
*************************************************************************
Seal Press
"The solid, erudite style pleasantly eschews the usual hype found in
other works on the subject. … highly recommended."
—   Library Journal Review
In The New I Do: Reshaping Marriage for Skeptics, Realists and Rebels (Seal Press), therapist Susan Pease Gadoua and journalist Vicki Larson take a groundbreaking look at the modern shape of marriage to help readers open their minds to marrying more consciously and creatively. Offering actual models of less-traditional marriages, including everything from a parenting marriage (intended for the sake of raising and nurturing children) to a comfort or safety marriage (where people marry for financial security or companionship), the book covers unique options for couples interested in forging their own paths. The New I Do acts as a guide to thinking outside the marital box and the framework for a new debate on marriage in the 21st century.
The authors work has been featured on The CBS Early Show, The Wall Street Journal, USA Today, The Washington Post, The New York Times, The Huffington Post and many other media outlets.
Go to the website to learn more and get a copy of the book http://thenewidobook.com
*********************************************************************************
BlueBridge Books
The Wisdom of the Beguines: The Forgotten Story of a Medieval Women's Movement
Have women always been looking to advance and 'buck' the system? Was this the first women's liberation movement formed by savvy women ahead of their time?
The Beguines began to form in various parts of Europe over eight hundred years ago, around the year 1200. Beguines were laywomen, not nuns, and thus did not take solemn vows and did not live in monasteries. The beguines were a phenomenal movement that swept across Europe yet they were never a religious order or a formalized movement. But there were common elements that rendered these women distinctive and familiar, including their common way of life, their unusual business acumen, and their commitment to the poor and marginalized. These women were essentially self-defined, in opposition to the many attempts to control and define them.
Listen to author Laura Swan talk about her new book and this forgotten women's spiritual movement
****************************************************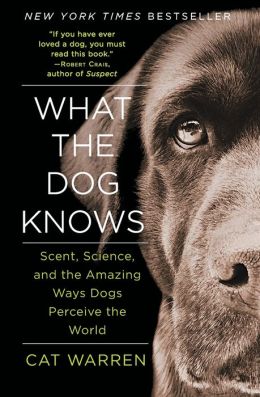 Simon and Schuster
 "Enter the fascinating world of working dogs." Temple Grandin
What the Dog Knows is a New York Times Best Seller two weeks after its release!
A firsthand exploration of the extraordinary abilities and surprising, sometimes life-saving talents of "working dogs"—pups who can sniff out drugs, find explosives, even locate the dead—as told through the experiences of a journalist and her intrepid canine companion, which The New York Times calls "a fascinating, deeply reported journey into the…amazing things dogs can do with their noses."
There are thousands of working dogs all over the US and beyond with incredible abilities—they can find missing people, detect drugs and bombs, pinpoint unmarked graves of Civil War soldiers, or even find drowning victims more than two hundred feet below the surface of a lake. These abilities may seem magical or mysterious, but author and professor at North Carolina State University Cat Warren shows the science, the rigorous training, and the skilled handling that underlie these creatures' amazing abilities.
For more information about this fascinating book go to http://catwarren.com/
**********************************************************************
Rodale Books
"The groundbreaking research of the original China Study helped usher in a revolution in thinking; today, the global scientific community recognizes the clear connection between healthy diets and lower risk for many cancers." Marilyn Gentry, President, World Cancer Research Fund 
In the 1980s, T. Colin Campbell, PhD, co-directed a study of more than 4 dozen diseases and 367 items of socio-economic, lifestyle, nutrition, and genetic information across a population of 6,500 adults in rural china, generating more that 8,000 statistically significant associations. Those groundbreaking results, along with many other research projects described in the bestselling book, The China Study,support the theory that a whole-food, plant-based diet is linked to lower rates of chronic disease.
More than a million people across the world have read The China Study and have been convinced by empirical evidence to adopt a whole-food, plant-based diet. The Campbell Plangoes beyond the why and shows readers how to make the transition–and enjoy the journey–with practical guidance and a simple plan to make a whole-food, plant-based lifestyle easy and sustainable.The Campbell Plan's combination of practical tools and the research-based evidence of The China Study will change people's lives for generations to come.
For more information go to http://www.thecampbellplan.com/
**********************************************************************
Simon & Schuster
"Miranda July's ability to pervert norms while embracing what makes us normal is astounding…Never has a novel spoken so deeply to my sexuality, my spirituality, my secret self. I know I am not alone." 

Lena Dunham

, author of Not That Kind of Girl
From the acclaimed filmmaker, artist, and bestselling author of No One Belongs Here More Than You, a spectacular debut novel that is so heartbreaking, so dirty, so tender, so funny—so Miranda July—that readers will be blown away. Here is Cheryl, a tightly-wound, vulnerable woman who lives alone, with a perpetual lump in her throat. She is haunted by a baby boy she met when she was six, who sometimes recurs as other people's babies. Cheryl is also obsessed with Phillip, a philandering board member at the women's self-defense nonprofit where she works.
To learn more about this amazing new book go to http://www.thefirstbadman.com/
***************************************************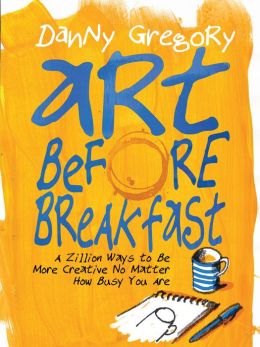 Chronicle Books
Packed with the signature can-do attitude that makes beloved artist Danny Gregorya creativity guru to thousands across the globe, this unique guide serves up a hearty helping of inspiration. For aspiring artists who want to draw and paint but just can't seem to find time in the day, Gregory offers 5– to 10–minute exercises for every skill level that fit into any schedule—whether on a plane, in a meeting, or at the breakfast table—along with practical instruction on techniques and materials, plus strategies for making work that's exciting, un-intimidating, and fulfilling.
Filled with Gregory's encouraging words and motivating illustrations, Art Before Breakfast teaches readers how to develop a creative habit and lead a richer life through making art. To learn more about Gregory and all his books go to dannygregorysblog.com
******************************************************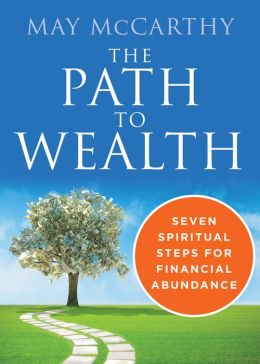 A clear path to wealth and abundance in just 30 minutes a day!
In today's economy, it's more important than ever to get clear about your personal and professional goals- and to commit to a plan that will get you there. In The Path to Wealth: Seven Spiritual Steps for Financial Abundance, multimillionaire entrepreneur and angel investor May McCarthy shares her own daily practice to help you do just that.Most people have experienced intuition, but they don't know where it comes from and they haven't experienced great success relying on it.
May McCarthy is a successful entrepreneur, investor, speaker and author who has grown six profitable companies to as large as 250 employees and over $100 million in annual revenues. She has spent 32 years uncovering the mystery of how to rely on intuition and partner with its all-knowing source to experience greater levels of success, financial abundance, and freedom. This is something that is available to everyone. To get the book and learn more go to her website www.bizzultz.com
*****************************************************************************
 "…Readers are given worksheets that teach them exactly what to say and do when someone gets emotionally triggered or reactive. If you read and work with the practices offered here, you have everything you need to create a secure, lasting bond with your partner." — Jack Canfield, co-author of The Success Principles andChicken Soup for the Couples Soul
Authors Dr. Susan Campbell and  Dr. John Grey have years of experience that they share in the book.  Dr. Campbell work with couples has been featured on national television, including CNN's News Night, Good Morning America,  and she has been published in popular magazines, such as Self, New Woman, andCosmopolitan. To learn more go to www.fiveminuterelationshiprepair.com
******************************************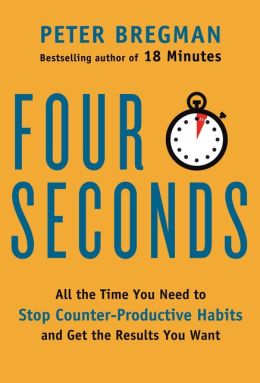 "This book is priceless, a book that could change your career, your marriage, your life. I hope you get a chance to read it." —Seth Godin, author of The Icarus Deception
In Four Seconds, Peter Bregman shows that the key to success in our fast-moving world is to pause for as few as four seconds–the length of a deep breath–to replace bad habits and reactions with more productive behaviors. In his trademark style of blending personal anecdotes with practical advice, Bregman reveals some of our most common counter-productive tendencies and describes counter-intuitive strategies for acting more intentionally. To learn more and get  a copy go to http://peterbregman.com/
*******************************************************************
… DO YOU DARE TO CHANGE?
Unleash your true potential – Enjoy both life and career to the fullest. Are You Wondering What To Do With Your Life?
If you are frustrated and overwhelmed at trying to take charge of your life and career,  get a copy of Carole Kanchier, PhD award winning book, Questers Dare to Change Your Job and Life. It can help you turn your life around. To learn more go to  http://www.questersdaretochange.com/
******************************************************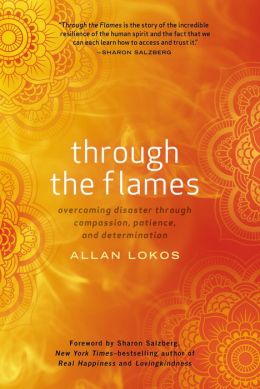 THROUGH THE FLAMES: Overcoming Disaster Through Compassion, Patience, and Determination (Tarcher/Penguin; Feb. 2015) is Allan Lokos's engrossing memoir of survival. When Allan Lokos, founder and guiding teacher of the Community Meditation Center in New York City, found himself trapped in the burning wreckage of a plane crash in Myanmar on Christmas Day 2012, it was his basic human instinct to do everything in his power to get out of the plane and survive.
THROUGH THE FLAMES offers readers an inspiring lesson and strategies for persistence in the face of life's most trying times. To learn more go to http://allanlokos.com/
**************************************************************************
The 17 principles for resolving conflict – in a beautiful two-colour workbook from Joost Elffers, the man behind New York Times bestseller The 48 Laws of Power
You can't change how other people act in a conflict, and often you can't change your situation. But you can change what you do. Changing the Conversation is a graphic, two-colour manual that teaches essential strategies for resolving conflict in your life. Breaking the process down into 17 easy-to-grasp principles, it shows how you can facilitate listening and speaking, build useful dialogue and look for ways forward.
Clearly explained, and filled with real-life examples and practical exercises that allow you to test the strategies as you read, Changing the Conversation will show you how to step out of destructive patterns, discover new ways to approach problems, create useful dialogue in difficult situations, and find long-lasting solutions for conflicts.
*************************************
A #1 Book on the Politico bookshelf for The War on Terror
"The stories in Valor capture very powerfully the extraordinary courage, selfless service, and sacrifice [of] our young men and women…"Gen. David H. Petraeus, US Army (ret.)
Valor features the thrilling stories that are the fruit of Mark Lee Greenblatt'sinterviews with brave American servicemen from twenty-first-century wars. NBC, CBS, MSNBC Fox News Radio, CSPAN-BookTV, Wall Street Journal TV, Bill Bennett's Morning in America, and other media outlets. To learn more about this amazing book and to purchase a copy go to http://markleegreenblatt.com/
*********************************************************
It Was Me All Along by Andie Mitchell
All her life, Andie Mitchell had eaten lustily and mindlessly. Food was her babysitter, her best friend, her confidant, and it provided a refuge from her fractured family. But when she stepped on the scale on her twentieth birthday and it registered a shocking 268 pounds, she knew she had to change the way she thought about food and herself; that her life was at stake.  It Was Me All Along is about much more than a woman who loves food and abhors her body. It is about someone who made changes when her situation seemed too far gone and how she discovered balance in an off-kilter world. More than anything, though, it is the story of her finding beauty in acceptance and learning to love all parts of herself.
Andie and her book have been featured in People Magazine, Oprah, The Washington Post, MSNBC and many other places since the publication last month. Find out why people are talking about Andie and her wonderful memoir by listening to my conversation with her and go to her bloghttp://www.canyoustayfordinner.com/about/ 
******************************************************
BenBella Books
War correspondent turned yogi reveals his heart-wrenching journey from cancer and disability to health and happiness.
From the front lines of the Gulf War to investigating Columbian drug lords to living with freedom fighters in the mountains of Afghanistan war correspondent Brad Willis, now Bhava Ram,  was accustomed to risk. But when mortal danger came, it was from an unexpected direction. At the pinnacle of his career, a broken back and failed surgery left Willis permanently disabled and condemned to life in a body brace. Then came a diagnosis of terminal, stage IV throat cancer from exposure to depleted uranium on the battlefield. Listen to what he did to save his life and create an amazing new one. This is truly an inspirational read. To learn more go to http://www.bhavaram.com/
He is now also leading transformational weekends with Deepak Chopra. To attend and learn more go to http://www.chopra.com/programs/weekend-within
******************************************
Robert Siciliano: Security Expert
Security is a wide and deep topic personal and globally. While being plugged in is essential in our world, the dangers that it can bring with it are vast. Robert Siciliano is an expert on all aspects of security as they relate to violence and fraud prevention in both the physical and virtual worlds.  He is CEO of IDTheftSecurity.com as well as an author and a highly valued speaker committed to informing, educating, and empowering Americans so they can be protected from violence and crime in the physical and virtual worlds.
Siciliano has been  a regular contributor The Huffington Post, TIME, The New York Times, The Washington Post, The Wall Street Journal, USA Today, Forbes, Fortune,BusinessWeek, Huffington Post, Cosmopolitan,Good Housekeeping, Reader's Digest, Consumers Digest,  and has appeared as a guest commentator on The Anderson Cooper Show, John Stossel, The Steve Harvey Show, The Today Show,CBS Early Show, Good Morning America, CNN, MSNBC, CNBC, Fox News,Inside Edition, and Extra, among others.  In addition to his role as a frequently quoted television news correspondent, Siciliano is three books –  The Safety Minute: Living on High Alert – How to Take Control of Your Personal Security and Prevent Fraud; 99 Things You Wish You Knew Before Your Identity Was Stolen; and 99 Things You Wish You Knew Before Your Mobile Was Hacked.
To learn more about Robert and his work and to download or order his books go to  http://robertsiciliano.com/
 ************************************************************************
World-renowned economist Dr. Arthur Laffer has advised presidents and world leaders, taught college students and addressed audiences globally, and now, after an unlikely pairing with a suburban Detroit mother, a whole new audience will be reached: children. Dr. Laffer, known for his Laffer Curve illustration and for having served on President Reagan's economic policy advisory board, guided stay-at-home-mom turned author, Michelle Balconi, through the writing of Let's Chat About Economics. Combining short stories with whimsical art, the book aims to create a connection between adults and children on basic economic principles.
The 48-page book, available in print and e-book formats, features illustrator Mary Kinsora's creative charts and graphs, a departure from the red and blue plot points that typically accompany economics lessons. Real-life situations – in the grocery store, a family trip, summertime, a yard sale – impart lessons in supply and demand, diminishing returns, opportunity costs and taxes.
Let's Chat About Economics is written for families with elementary aged children – though the lessons are applicable to all ages. Each chapter takes less than 10 minutes to read and introduces economic terms that are reinforced in a glossary.
*******************************************************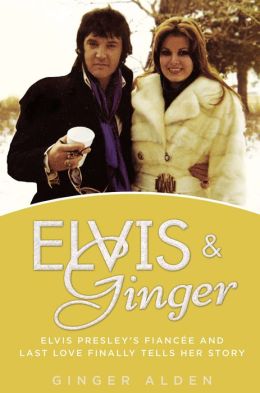 Penguin Books
ELVIS PRESLEY'S FIANCÉE AND LAST LOVE FINALLY TELLS HER STORY
"Elvis, you and I know the truth and unfortunately you're not here to set the record straight. With this book, I will try to…"
Elvis Presley and Graceland were fixtures in the life of Ginger Alden, having been born and raised in Memphis, Tennessee. But she had no idea that she would play a part in that enduring legacy—as Elvis Presley's fiancee, and his last great love. Alden rescues Elvis from the hearsay, rumors, and tabloid speculations of his final year by shedding a frank yet personal light on a very public legend. From a unique and intimate perspective, she reveals the man—complicated, romantic, fallible, and human—behind the enduring myth, a superstar worshipped by millions, and loved by Ginger Alden.
Ginger Alden is an actress , model and mother and now she shares her unique story in this new book. I enjoyed talking with her and while a lot has been written about the King, the Elvis she talks about in her long-anticipated memoir is eye-opening interesting and a great read.
Make sure you get a copy of this insightful and intimate book about Elvis written from a personal and unique perspective anywhere books are sold. You can also go to http://www.penguin.com to get more information
*************************************************************