Below are recent guests and their websites, that have been on Shannon's Corner. You can also go to the Podcasts page to hear past shows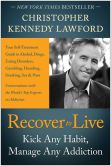 Recover to Live: Kick Any Habit, Manage Any Addiction , Christopher Kennedy Lawford www/http://christopherkennedylawford.com/recovertolive/
Dr. Kathy Seifert  How Children Become Violent http://www.drkathrynseifert.com/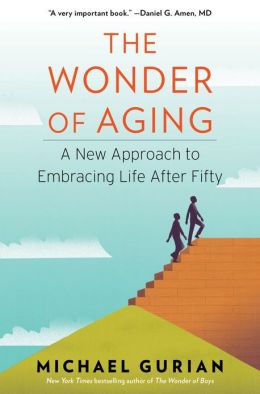 THE WONDER OF AGING , Michael Gurian    http://www.michaelgurian.com
Mothers Who Can't Love by Dr.  Susan Forward  http://susanforward.com/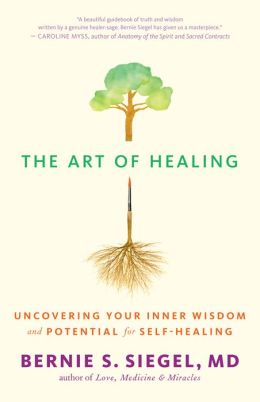 The Art of Healing: Uncovering Your Inner Wisdom and Potential for Self-Healing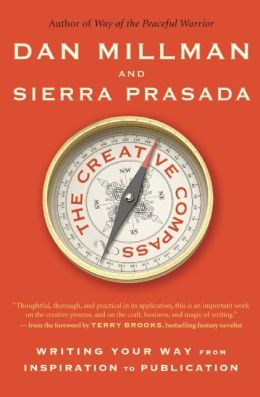 The Creative Compass: Writing Your Way from Inspiration to Publication, Dan Millman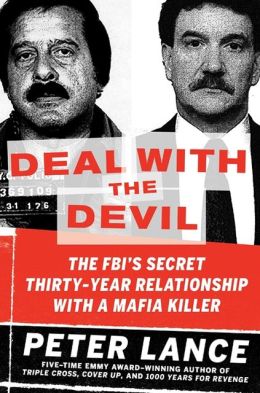 Deal with the Devil: The FBI's Secret Thirty-Year Relationship with a Mafia Killer (William Morrow/Harper Collins)   http://peterlance.com/
Business Secrets of the Trappist Monks: One CEO's Quest for Meaning and Authenticity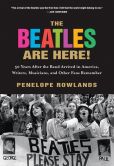 The Beatles Are Here!: 50 Years After The Band Arrived in America, Writers, Musicians, and Other Fans Remember http://www.peneloperowlands.com/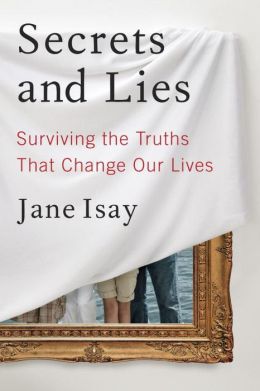 Secrets and Lies: Surviving the Truths That Change Our Lives  www.janeisay.com/
What to Do When You Can't Get Pregnant http://www.cantgetpregnant.com
The Empress Has No Clothes: Conquering Self-Doubt to Embrace Success
http://www.empresshasnoclothes.com/
"The Power to Transform: Passion, Power and Purpose in Daily Life"
The Creative Compass: Writing Your Way from Inspiration to Publication, Dan Millman
 http://www.peacefulwarrior.com/ or  http://www.sierraprasada.com/
Reboot, rebuild: REFUEL™. http://www.refuelmen.com/
The Life Organizer Book & Companion CD: Tips, Stories, & Prompts to Focus on Your Needs & Navigate Your Dreams http://jenniferlouden.com/
The Angel Effect http://www.harpercollins.ca/books/Angel-Effect-John-Geiger/?isbn=9781443413596
Eat Chocolate, Lose Weight  https://willclower.com/eat_chocolate_lose_weight/index.php
THE HUMANITY OF JUSTICE: LIGHTING EVEN THE DARKEST PATH OF JUSTICE http://hojf.org/
Hollis Seamon, Somebody Up There Hates You      www.hollisseamon.com
Temeko Richardson, author of   Get a Clue 10 Steps to an Executive IQ,  http://www.therlcgroup.com
Highly acclaimed book for understanding how to attain and maintain Happiness. Hardwiring Happiness by Dr. Rick Hanson  http://www.rickhanson.net/books/hardwiring-happiness
What To Do When You Can't Get Pregnant, an essential book for anyone trying to have a baby-so helpful www.cantgetpregnant.com
Naked Marketing: The Bare Essentials, by Robert Grede-a helpful book for anyone in business  http://www.barnesandnoble.com/w/naked-marketing-robert-grede/1116907372?ean=9781595982629
The Map byBoni Lonnsbury www.themaptoourresponsiveuniverse.com Listen here or in podcasts Boni Lonnsburry,The Map WTBQ Radio,NY October 2013
Dr. Kathy Seifert youth and violence expert.   www.drkathyseifert.com and psychologytoday.com/blog/stop-the-violence. Listen to the interview here or in podcasts  Dr Kathy Seifert WTBQ Radio NYSept 2013
International bestselling author Dr. Bernie Siegel's  new book, The Art Of Healing  www.bernieseigelmd.com  Listen to the show here or in podcasts: Dr.Bernie Siegel, WTBQ Radio NY Oct. 2013
InTouch Weekly editor Jo Piazza novel  Love Rehab Jo Piazza, Love Rehab on WTBQ Radio NY Sept 2013
The Big Disconnect  by Catherine Steiner-Adair provides a practical understanding of how our plugged in world can disconnect our families. To learn more go to http://www.catherinesteineradair.com  You can listen to the interview here or go to podcasts: The Big Disconnect,Steiner-Adair Sep 2013 WTBQ Part One      Part Two,The Big Disconnect Catherine Steiner-Adair WTBQ Radio

William H Ahmanson on the Ahmanson Veteran Scholarhsip Initiative,  www.VetsBack2College.com. Listen here or on the podcast page: William H. Ahmanson, WTBQ Radio August 27 2013
For better study habits go to BenchPrep.com an educational and tutoring website. Listen to the show here or in podcasts: BenchPrep, WTBQ Radio interview August 2013
Deal With The Devil: The FBI's Secret Thirty-Year Relationship with a Mafia Killer Peter Lance's incredible Mafia tale of the FBI and Greg Scarpa. www.peterlance.com Listen to the show here or on our podcasts page: Peter Lance, Deal With The Devil Aug. 2013 WTBQ Radio
Dr. Jacob Teitelbaum's The Fatigue and Fibromyalgia Solution http://www.endfatigue.com Dr. Jacob Teitelbaum, Fatigue and Fibromyalgia Solution
Andrew Warren's novel, The Counershaded Ibex Andrew Warren WTBQ Radio NY with host Shannon Devereaux Sanford
Charlotte Reedis a pet expert who knows everything about taking care of your furry friends and what they need. With this hot summer upon us, listen to what she has to say about how to treat your pets well and make sure they are safe, healthy and bug free. Listen to her here:  Petrendologist Charlotte Reed on WTBQ Radio NY with host Shannon Devereaux Sanford
If your life isn't exactly as you would like it, listen to  Overcoming Your Fear of Being Fabulous. Listen to Judith and Jim talk about the program that can move you forward past your unconscious blocks.  Listen here:June 2013 Overcoming the Fear of Being Fabulous, Part One Judith and Jim        Fear of Being Fabulous Part Two WTBQ Radio NY July 2013 To order the program go to http://tinyurl.com/shannonsaysyes
What we all need to know about Death Dying and Dessert Website:  http://www.deathdyingandtransformation.com/  Listen to the interview here Susan Abel Lieberman, Death Dying & Dessert on WTBQ Radio NY 
Dennis Kravetz author of  A Sound Mind in a Sound Body. To learn more go to his website http://www.longlife4me.com Listen to his podcast here: Dennis Kravetz, June 2013
Stephanie Schroeder, Beautiful Wreck.  For more on Stephanie and her book go to: http://www.beautifulwreck.com/author/ Listen to podcast here: Stephanie Schroeder, Beautiful Wreck Sex, Lies and Suicide
Astrologer Elisabeth Grace asks , "Wouldn't it be great if life came with a map?For more information and to contact Elisabeth for a consultation go to http://www.graceastrology.com/  Listen to the podcast here: Elisabeth Grace Astrologer
Linda Daly's  The Last Pilgrimage is  a lovely book full of love and hope and a heartfelt tribute to her mother. To get a copy of the book or to learn more go to Barnes and Noble or Amazon.com. Listen to Podcast here: Linda Daly, May 2013
Dianne Ochiltree  fun new children's book Its a Firefly Night captures summer brilliantly!  To get a copy and learn more about Dianne go to    http://www.ochiltreebooks.com Listen here: Dianne Ochiltree, Children's author May 2013
Real Influence: Persuade Without PUshing and Gain Without Giving In interview with John Ullmen.  To get the book and learn more about his work go to:  http://www.getrealinfluence.com/
Rachel Cosgrove on how to Drop Two Sizes and get in shape.  Go to her website www.rachelcosgrove.com Listen here to her interview :  Rachel Cosgrove WTBQ NY Radio Interview, May 2013
Dr. Eric Maisel' s brilliant interview about creativity.  Listen to it here Dr. Eric Maisel on Creativity April 2013        To learn more about his books and his work go to http://ericmaisel.com/  
\Jude Bijou's Attitude Reconstruction. Go to her website http://www.attitudereconstruction.com/  to learn more and listen to her interview here: Jude Bijou April 23, 2013 interview on WTBQ with Shannon Devereaux Sanford
Burke Strunsky's book, Humanity of Justice and non profit website: http://hojf.org/  To listen to his interview on WTBQ Click this link or go to podcasts: Burke Stunsky, Humanity of Justice Interview
Sherryl Woods,http://www.sherrylwoods.com  NY Times bestselling romance author talks about her new releases and why romance novels are good for all of us. Listen here: Sherrly Woods, Romance Novelist on Shannon's Corner
What Really Killed Whitney Houston: How Unconscious Loyalty Destroyed One Of The Greatest Talents of All Time – And Why it Could Be Happening To You Dr. Judith Derven and Jim Sniechowski Listen here:  NY What Killed Whitney Houston Drs. Judith and Jim
 Christopher Kennedy Lawford , author of Recover to Live: Kick any Habit, Manage Any Addiction. Wonderful book and important message for anyone who has addiction problems for themselves, someone they know or a family member. To learn more go to: http://christopherkennedylawford.com/
Listen to the interview here or at podcasts: Christopher Kennedy Lawford author of Recover to Live WTBQ Radio with host Shannon Devereaux Sanford
*************
Kick Your Fat in the Nuts: A Natural Guide to How Your Body Works and How to Work Your Body  Excellent book for getting and staying healthy. To learn more go to the Website: www.kickitinthenuts.com
Christina Steinorth's new book, Cue Cards for Life: Thoughtful Tips for Better Relationships will help you communicate and deal with any challenge that arises better than you ever thought you could.To learn more and get a copy of her book go to:  http://christinasteinorth.com/
February 5 2013
 Raul Valdes-Perez has written Advice is for Winners. We all need it sometimes, but we don't always know how to utilize what is available and what will work. To learn more and get his book go to http://adviceisforwinners.com/  so you can really Make Good Choices ~
 January  29 2013

Rarely does a first book of fiction by a young author  get as much press and attention as has Wiley Cash's a land more kind than home (Harper Collins). This is a novel you will want to read and not let go of.To learn more about Cash and his book go to http://www.wileycash.com 
 January 22 2013
Violence. It has become a part of our society and so has the debate on how to stop it. But before we can change it we need to understand its origins.Dr. Kathy Seifert author of How Children Become Violent,  has a new book out, Youth Violence: Theory, Prevention and Intervention.  .To learn more about Dr. Seifert go to www.drkathyseifert.com
Joseph Lige says:  "The first step is always the hardest.  One by one, inch by inch till I reach a foot then I'm off and running. 5280 feet later I'm finally there.  I have completed a mile in one day. "Whether you plan to actually run a mile or just jump-start your life, Joseph Lige's book,  A Mile A Day will get you there. This book is the inspiration and motivation you need to move in the direction of your dreams. Go to http://www.amileaday.com/#! to learn more and get a copy – you will be so glad you did!
Dr. Peter Langman is a sought-after expert on the psychology of school shooters. His book, Why Kids Kill: Inside the Minds of School Shooters, was named an Outstanding Academic Title of 2009 by the American Library Association. His research on school shooters has been cited in congressional testimony on Capitol Hill. To learn more about Dr. Langman's book go to http://www.schoolshooters.info/PL/Home.html or http://www.amazon.com/Why-Kids-Kill-Inside-Shooters/dp/0230101488
To listen to his recent interview on WTBQ click the link below:
Dr Peter Langman WTBQ Radio NY  December 2012
Dr. Jonice Webb's  groundbreaking new book about childhood emotional neglect and how it can affect your life, Running on Empty:  Overcome Your Childhood Emotional Neglect.   http://www.emotionalneglect.com/ 
Listen to interview here: Dr. Jonice Webb Dec. 2012
Canadian publisher Pamela McColl who has published a new version of the classic, Twas The Night Before Christmas by Clement C. Moore,minus the pipe and the reference to smoking.  go to www.Amazon.com and put in the title, Twas the Night Before Christmas edited by Santa
December 4, 2012
 Herbie J. Pilato's, has written a new book about Elizabeth Montgomery, Twitch Upon a Star, which is a wonderful read about the classic woman we all knew and loved.  Pilato, who has written two previous books about the classic TV sitcom Bewitched, is an expert on Montgomery and had the pleasure of knowing her.   Go to Amazon.com to get a copy or to Pilato's website: http://www.herbiejpilato.blogspot.com
November 27th 2012
Jude Bijou's new book,  Attitude Reconstruction, proposes that all our problems stem from unexpressed sadness, anger, and fear. This book offers five complete, ground-breaking approaches in one. To learn more and get a copy of the book, go to her website http://www.attitudereconstruction.com/
To listen to the interview, click here or go to Podcasts: Jude Bijou Interview MP3 Nov 2012
Kate Hayes  author of All About Poop, a children's book that teaches science and health in a fun way.https://www.facebook.com/AllAboutPoop Listen here: All About Poop  MP3 Interview
November 20
Parents to the End: How Baby Boomers Can Parent for Peace of Mind, Foster Responsibility in their Adult Children, and Keep their Hard-Earned Money authored by Linda Herman

At a time when Baby Boomers expect to be enjoying their child-free years, a growing number feel anything but free. Instead of peace of mind and an empty nest, far too many boomers are discovering a different reality. For a copy of the book parentstotheend.com
Click here to listen to MP3 of interview: Linda Herman, Parents to the End
Tuesday November 13 2012
TEACHING KIDS TO BE GOOD PEOPLE  is author and parenting expert Annie Fox's wonderful new book.  Annie  recognizes that 21st century children require 21st century parenting and mentoring and she has the answers. Go to her website http://www.anniefox.com/ to learn more
To listen to the interview, click the link below or go to Podcasts
 November 6, 2012
Carol Kinsey Goman, president of Kinsey Consulting Services and  author of The Silent Language Of Leaders How Body Language Helps – or Hurts – How You Lead. Carol blogs for Forbes magazine and her consulting company helps business leaders and executives understand how their silent language can make or break their deal. To learn more, get her book, or to contact Carol, listen today and go to her website http://www.nonverbaladvantage.com/
October 23rd
If you take common prescription and over-the-counter drugs regularly like many of us, then you need to listen to Michael Murray, N.D. author of the new book What the Drug Companies Won't Tell You and Your Doctor Doesn't Know:The Alternative Treatments That May Change Your Life–and the Prescriptions That Could Harm You Go to his website www.doctormurray.com to learn more and get a copy of his new book so you can make really good health choices ~
Dr. Murray interview What Drug Companies Wont Tell You
Oct 16, 2012
Bill Eddy  & clinical-child psychologist Don Saposnek,  are co-authors of Splitting America: How Politicians, Super PACs and the News Media Mirror High Conflict Divorce (www.hcipress.com), a fascinating and informative book that draws the parallel between a nasty divorce and our current political system.
To get the book go to the above website or get it at  www.amazon.com
Click below for Podcast
Oct 9 2012
Got high schools students? Need help with the SAT's? Well look no further. Master tutor Daniel Fischer is your answer. His knowledge of the SAT material is extensive. In unprecedented detail, Daniel has researched over 40 published SAT's and PSAT's from the last 7 years, tracking the frequency and application of every rule, formula and question type. His curriculum is designed to diagnose the exact need of each student, from pure content to application, and customizes to fit the exact needs of that student. He is a genius at teaching students how to ace the SAT. Go to http://www.educationindemand.com/ to learn more and get a master SAT tutor virtually in your home today
October 2 2012
Did you know that 523 million girls and women worldwide cannot read or write? It is time to stand up and do something about it  – and you can help. Stand Up For Girls  on 10.11.12.
Go to  http://litworld.org/standupforgirls   and be a part of this.

LitWorld's Stand Up for Girls campaign advocates for every girl's right to a quality education. By learning to read and write, all girls in the world can protect themselves against poverty, poor health outcomes and lifelong struggle. Literacy is a skill that once learned, is hers forever.
September 25, 2012
What makes a great teacher? What makes a great student?
Nemours' www.KidsHealth.org,
the most-visited website for children's health and development, polled more than 9,000 kids and teens and 3,600 teachers to find out what each group had to say.
September 18, 2012
It is no secret that education has the power not only to lift families out of the cycle of poverty, but to positively impact in significant ways countless other aspects of a family's life and a child's present and future. 
Nathan Byrd
, Global Head of Education Finance at
Opportunity International: Giving The Poor A Working Chance
(www.opportunity.net)
is in Africa working to provide access to education, loans, savings and insurance in a mission-focused, non-exploitative way so that "the working poor have an opportunity to lift themselves our of chronic poverty." To learn more go to their website (
opportunity.org/give
) to see what Opportunity International is doing to help others and learn what you can do to help.
Listen here:
September 11, 2012
Michael Drew,
has written a brilliant new book
PENDULUM: How Past Generations Shape Our Present and Predict Our Future (Website:  http://www.thependulumbook.com).
As we know Pendulums swing and that is what happens in society's cycles. But what can we learn about the past that can make a difference in our future? Much my guest says and I agree. You can listen to his interview here
September 4, 2012
Trevor Blake 
author of
Three Simple Steps
started a virtual company from home, using a few thousand dollars of his savings. A few years later, without ever hiring an employee or leaving his home office, he sold it for more than $100 million.Written in a straightforward and no-nonsense style, he shows you how to take back control of your destiny and reshape your mind for increased creativity, serenity and achievement. 
Three Simple Steps
 is a must-read guide for everyone who wants to achieve more, live better and be happier.
http://www.threesimplesteps.com
To listen to interview click link below:
August 21 2012
Colin Flaherty's new book,
White Girl Bleed A Lot: The Return of Racial Violence and How the Media Ignore It
is an eye opening look into how racial violence has creeped  into our culture.  Flaherty has investigated and documented this disturbing  problem and questions why more isn't being done to shine a light on it. To read about the book, learn about Flaherty and get a copy of the book go to
http://colinflaherty.com/  
August 14 2012
Dr. Theodore Diktaban
has been named as on of the
"Best Plastic Surgeons in New York."
Dr. Diktaban talks about injectables,
Cellulaze
and all the new procedures that are available.  Listen to the interview with him and if you are at all considering any cosmetic help, please call his office and make sure to mention you heard him on WTBQ for a free consultation. To learn more and to visit his office go to
http://www.drdiktaban.com/
Also Cheri's Lash Boutique
on 39th St. in Manhattan.  You may have read about her in
Lucky Magazine, Glamour
Magazine
or heard celebrities talking about her amazing work with lashes. Listen to her and for more information go to
http://www.lashboutique.com/about
Julia Schopick
author of,
Honest Medicine: Effective, Time Tested Inexpensive Treatments for Life Threatening Diseases
introduces four lifesaving treatments that have been effectively treating and in some cases curing people for many years, even though these treatments aren't universally accepted and uses. If you or a loved one has lupus, MS, Crohn's disease to name a few, you need to get Julia's book and learn how her highly acclaimed treatments that have been praised by many doctors can help you. To learn more go to her website
http://www.honestmedicine.com./
  so you can make life-saving good choices ~
 If you missed the show live, you can click below and listen here:
Julia Schopick, author of  Honest Medicine WTBQ Interview with Shannon Devereaux Sanford
July 31 2012
Harvard Medical School professor, John T. Chirban, PhD. has written a wonderful and so helpful new book  HOW TO TALK TO YOUR KIDS ABOUT SEX: Help Your Children Develop A Positive Healthy Attitude Toward Sex and Relationships.  You may have seen Dr. Chirban on The Dr. Phil Show helping parents cope with this issue. There is a foreward in the book by Dr. Phil MCGraw who praises the book and Dr. Chirban for an excellent job.  This is one book you will want to have in your parent library. For more information and to get a copy of the book go to http://www.drchirban.com/
Dr. John Chirban WTBQ Radio NY Interview

July 24 2012
Have you ever wanted to make a movie? Sure it is the dreams of many but it is so far reaching that most of us never attempt it. After all, going to Hollywood and becoming successful is almost impossible. But what if you didn't have to go to Hollywood? Jason Brubaker, author of the new book, How to Make, Market and Sell your Movie Without the Middlemansays that the future of filmmaking is not in Hollywood and that thousands of independent filmmakers empowered by the digital revolution have choices. Jason is an expert in video on demand distribution and is the founder of Filmmaking Stuff, a professional resource for independent filmmakers.Go to his website http://www.filmmakingstuff.com to learn more and pick up a copy of his new book for you or someone you know so they can make good choices ~
 July 17 2012
 Psychotherapist Andrew Wald has co-written a new book with Cyndi Dale call Togetherness: Creating and Deepening Sustainable Love   (http://www.andrewlwaldlcsw.com)  This is a book about more than love. It is a book about creating personal boundaries and respecting yourself in a relationship.   It is about unrealistic expectations and dealing with communication and change.  It is about knowing and using the tools to create the life and love you want, and deserve.You will love this book. Listen to Andrew Wald and learn how you can continue to nurture yourself and your relationship. Andrew Wald Togetherness Interview

Eva Mozes Kor has written a new book Surviving the Angel of Death: The True Story of a Mengele Twin in Auschwitz  that describes her experiences during the Holocaust when was ten years old in Auschwitz and herded into the care of the man known as the Angel of Death, Dr. Josef Mengele. What she endured is written in a poignant and heartbreaking book ofsurvival and hope. Also on the show,  Rick Carrier, who was one of the brave soldiers  who stormed the beaches of Normandy on D-Day in 1944 and in 1945 rescued starving prisoners at Buchenwald, the largest concentration camp in Germany. He has recently been publicly lauded in the news (Huffington Post, ABC News, Fox News) for his heroic acts when he met with one man, Irving Roth, who was a boy (Roth, 14 and Carrier 20) that he saved 66 years ago.
June 19th
Todd J. Pesek, M.D. is a holistic physician and published scholar who specializes in disease prevention and reversal toward longevity and vital living. With over a decade of global research and practice experience, Dr. Todd has now published a wonderful new book, Eat Yourself Super: One Bite at a Time.  To learn more about Dr. Todd Pesek and his wonderful new book go to http://eatyourselfsuper.com/ and get a copy of his book so you can stay healthy and happy.

June 12 2012
Children's book author, Kelly Bennett's new book,  One Day I Went Rambling (Bright Sky Press).  As are all of Kelly's wonderful books this is a delightful book to read and enjoy the illustrations by Terri Murphy.  This is a children's book that encourages imaginative play and will be a staple in your child's reading library. To learn more go to www.kellybennett.com
Obaid Kadwani, who is often referred to as "the Ryan Seacrest of Bollywood." Kadwani has a more serious subject to talk about,  the non-profit organization he founded in 2003, A Slice of Hope, which seeks to bring awareness to the 'hunger epidemic' here in the US. To learn more about his amazing organization and all that they do, go to www.asliceofhope.org
June 5 2012
David J. Linden's highly acclaimed  new book, The Compass of Pleasure (Viking Press / Penguin) is a New York Times bestseller that explores the biology of vice and virtue in the brain's pleasure circuits.  A professor of neuroscience at  Johns Hopkins University School of Medicine, Linden explains how pleasure affects us at the most fundamental level: in our brain.This is a fascinating book that you may have heard Dr. Linden talk about on many television and radio interviews.  The Compass of Pleasure is a must for  your reading list this summer. To learn more about Dr. David Linden and get a copy of The Compass of Pleasure go to http://www.compassofpleasure.org 
May 29 2012
Former Days of Our Lives head writer Dena Higley worked hard to have it all and she wanted to make sure people knew it: successful daytime drama writing career, lasting marriage and four wonderful children – but perception is rarely reality. Her new book MOMAHOLIC: Crazy Confessions of a Helicopter Parent is a look into one woman's private, dramatic and often comical life when everything fell apart causing her to take an honest look at what she was doing right and what she'd been doing terribly wrong.
May 22, 2012
If you, or anyone you know, is caring for a seriously ill husband then you know how draining it can be and how caring for yourself gets lost in the mix. But it shouldn't.
My guest today, Dr. Diana Denholm has written The Caregiving Wife's Handbook .  She has learned how to manage anger, guilt, grief, stress and resentment and will talk about it today at 1:00. Listen to what she has to say and go to her website www.caregivingwife.com   to learn more and get a copy of The Caregiving Wife's Handbook so you can help others make good choices ~
Click below to listen to the show with Diana Denholm, or go to Podcasts:
May 14, 2012: Dr. Cloke  is an innovative and successful couples' therapist who has been helping couples create lasting connection, commitment, and intimacy by learning the essential relationship skill.  His new, award winning  book,  Happy Together: Creating a Lifetime of Connection, Commitment and Intimacy (http://www.happytogetherbook.com). To learn more and get a copy of Happy Together go to http://www.billcloke.com    so you can make good choices ~
May 8, 2012
Mother's Day is this week and there is no better story of a Mother's love and how it changes us in ways we never knew was possible, than that of my guest, Kelle Hampton and her new book, Bloom: Finding Beauty in the Unexpected.You may have seen Kelle talk about her book on the Today Show, or ABC News, or CNN or in People Magazine. You can watch this heartwarming ABC News video about Kelle here: http://abcnews.go.com/Health/video/living-with-down-syndrome-15483374
May 1, 2012
May is National Melanoma Awareness Month and what do you know or don't know about skin cancer can change your life.
Dr. Alain Chaoui, Chairman of Family Practice in Massachusetts talks about what we need to know about this disease. He is full of helpful information that we all need to hear. For more information and go to American Academy of Dermatology at www.aad.org for more information on your skin and the sun.
Also joining me today is Kerry Lynn Spindler who is the founder and CEO of KSpin Designs, an upscale children's clothing line created to promote skin cancer awareness. To take Kerry up on her Blue Lizard sun screen for kids offer put in KSpin to get a discount and for more information go to  www.kspindesigns.com
Do your kids play freely outside and love it or is their play time scheduled? For most of us, we worry about our kids playing outside but my guest today, Mike Lanza says it is time to get our kids back out and he has a new book out called, Playborhood: Turn Your Neighborhood Into A Place For Play. To learn more about Playborhood go to www.playborhood.com
Playborhood by Mike Lanza April 24, 2012
April 17, 2012
Dr. Barbara Rolls is an expert on how to lose weight while controlling hunger. Her new bestselling diet and lifestyle plan VOLUMETRICS has a new book THE ULTIMATE VOLUMETRICS DIET. You may have seen Dr. Rolls on numerous television shows such as 20/20, The Today Show, ABC New, CBS Evening news, CNN and many others  talking about her book. Go to her website, www.thevolumetricseatingplan.com and get her book at Amazon, any bookstore on online or at her website so you can start your summer Making Good Choices~
Ultimate Volumetrics Diet Book,  Interview with Dr. Barbara Rolls
March 27, 2012
Do you feel empowered in your life? Rev. Charlene Proctor, PhD http://www.charleneproctor.com/ has a  new book out with that title, The Oneness Gospel. She talks about why it is so important to recognize your spirituality and share the 12 Principles for Becoming  Divine Human.  Dr. Proctor is a weekly guest on Lifetime Television's The Balancing Act and will share with us her beliefs and discoveries. To learn more about her and The Oneness Gospel at www.charleneproctor.com 
Dr. Charlene Proctor, WTBQ Radio Interview with Shannon Devereaux Sanford March 2012
March 20, 2012
Helene Lerner, a successful executive at the New York Times and producer of more than twenty television shows is author of a new book IN HER POWER: Reclaiming Your Authentic Self (Atria Books, Simon & Schuster). In this powerful and extremely helpful book Lerner tells us how to recognize our unique destiny and how to confidently proceed forward to claim it.
To learn more about Helene Lerner  go to http://www.womenworking.com or http://books.simonandschuster.com/In-Her-Power/Helene-Lerner so you can always Make Good Choices
March 13th
Patrick Taylor is a New York Times best selling author of the "Irish Country" novels, including An Irish Country Doctor, An Irish Country Village & more (http://patricktaylor.ca),
He is terrific and has lots to tell us about his work, St Patrick's Day and just being Irish.
Listen to the interview here (click on link below) or go to the Podcasts Page
Patrick Taylor, Irish Country Novels
March 6th
It is never too early to think about college for your children, and if you have children in High School  you are most likely thinking about it all the time.  There is so much to learn and so much to navigate and we can't do it alone.
Joining me is Dr. Michele Hernandez  president of Hernandez College Consulting hernandezcollegeconsulting.com  and co-president of Application Boot Camp  www. applicationbootcamp.com. Dr. Hernandez is a former admissions officer at Dartmouth College, author of A is for Admission and a regular guest on Good Morning America, CNN and the Today Show. She is an amazing wealth of knowledge about sending our kids to college. How can our kids get into an Ivy League School? What counts most in high school – grades only? How about the SAT's? What do we need to know about the entrance essay? What about quotas?
Listen to the interview here:Dr. Michele Hernandez WTBQ RADIO NY with host Shannon Devereaux Sanford March 6 2012
March 7th is World Read Aloud Day, hosted by LitWorld the global literacy advocacy organization. I have talked about it often and many local schools have the information.  Today I am excited to talk with Pam Allyn, The Executive Director and founder of LitWorld and LitLife. Pam is an advocate for reading and writing and spreads her word globally and has been featured on Good Morning America, The Today Show, Oprah Radio and has regular articles in the Huffington Post. Pam has lots to share with us including a recent trip to Africa and what she learned there.
To learn more about Pam, LitWorld and Read Aloud Day go to www.pamallyn.com or www. litworld.org.  We also have a page on this website where you can learn more. Listen live today at 1:00 to Pam Allyn so you can learn more and make good choices ~
February (go to Podcasts to listen to these shows)
February is Heart Awareness Month and those gorgeous women in those beautiful red dresses who are there to remind us about the International Red Dress Campaign. Go Red For Woman is about saving lives and learning about how you can prevent heart disease.  I am sure you have seen the ads and today we are going to talk with a woman who has had a heart attack, Angela Zamore, and to Dr. Herbert Insel Senior Cardiologist at EHE International in NYC. Listen today so you can learn how you can prevent heart disease, which is a big risk for women. Go to www.EHEINTL.com to learn more so you can Make Good Choices ~
Happy Valentine's Day! Whether you have someone you are celebrating with or looking for a perfect someone looking good is always in order. Feel that you don't have enough money to look just the way you want? Well, my guest today Vicky Oliver, author of five books, has some fabulous tips for you that she has shared with readers in The Wall Street Journal, The LA Times, New York Post and many TV shows nationally. In her new book, The Millionaire's Handbook: How to Look and Act Like a Millionaire, Even if You're  Not Vicky will give us some great ideas on not only how to look great for less but how to live your life as if you have all that you need and enjoy every bit of it. I love her tips and book. She has great ideas that I would never have thought of. Listen to her at 1:00 on Valentines Day and get her book. You will be so glad you did! Go to www.vickyoliver.com
Also joining me will be Katie Riney (www.kate-riney.com) a fashion stylist from L.A.  Katie works on magazines and with stores to get the stars looking perfect. She will share some tips on what you need to know to wow your Valentine or just yourself – with little effort but lots of great tips! Join me this Valentines Day so you can look your best while learning how to make good choices ~
You may have seen my guest, E, talking about her new book, Shmirshky, Good Day NY, Rachel Ray or The Doctors or many other shows and if you are curious as to what she is talking about – you have to listen to her talk with me. E is great fun and her book is informative and fun. Shmirshky: The pursuit of hormone happiness (Hyperion Books) will have you talking and possibly hosting a Shmirshky party and maybe even inviting Erlicks.Listen and learn more go to her website www.shmirshky.com to get a copy for every woman you know!
Judy Norsigian will be sharing with me all the new topics that are included in this 40th year version of Our Bodies Ourselves.  Judy is the executive director of Our Bodies, Ourselves and has been on The Today Show, Good Morning America, The Early Show and NBC Nightly News with Tom Brokaw talking about the book that is a trusted friend and companion of many women. First published in 1970 Our Bodies, Ourselves, has inspired the women's health movement for years.
Get inspired to get a copy and go to their website www.ourbodiesourselves.org so you can read everything you need to know to make good choices ~
From Saturday January 28, 2012

Are you throwing money away every year? Well if you are ready to do your taxes and want to learn how to save then you need to listen to Bill Lewis and Connie Edmond authors of MONEY for Your Used Clothing (www.mfyuc.com). This booklet will help you save money on your used clothing and things around the house you usually give away or sometimes just throw away. Learn how these and other items can make you money instead. Listen to Bill and Connie give us all great advice.
My second guest today is Dr. & Master Zhi Gang Sha, the renowned Spiritual Healer and New York Times bestselling author.  Master Sha has written a new book, Tao Song & Tao Dance: Sacred Sound, Movement and Power from the Source for Healing, Rejuvenation, Longevity and Transformation of All Life (Simon & Schuster). Master Sha is truly amazing. You may have seen him on his PBS special.  He is devoted to making us understand that we can find a path to harmony and health by connecting to our soul, and he teaches us how by singing.  To heal and practice the power of the soul Master Sha shows us the sound from the heart and soul of the source. Do you want a life a long, healthy and fulfilled life? You can by learning to embrace the power of Tao song and Tao dance to bring you back to balance and radiate a positive energy and serve humanity by making the world a better place. Clean out the bad karma and live a balanced life with a rejuvenated soul.
Master Sha is wonderful and we are so lucky to have him share with us his music and his grace. What a wonderful interview! Listen Saturday at 1:00 and embrace his warmth and spirit. Also go to his website WWW.DRSHA.COM and get his book which comes with a DVD of the songs that will heal your life so you  can start anew in making good choices
January 20th, 2012
We have become a global world of foodies. What better way to get to know a country and its people than by learning about the food they cultivate, cook and share with each other. I love learning the food customs of other countries and joining me today to talk about the food of Greece is Diane Kochilas. Diane is truly amazing. She is the author of 18 cookbooks about Greece and its food and has appeared on many televisions shows showing well-known personalities like Martha Stewart and Andrew Zimmerman how to authentically cook, Greek style. She will be joining me Saturday at 1:00 to talk about her wonderful book The Greek Vegetarian and all her many books. You can learn more about Diane, her books, her cooking school and walks through Greece at her website www.dianekochilas.com You can also find her terrific cooking videos on YouTube's Greek FoodTV Channel. They are informative and fun.
Also joining me is John Vitale, owner of Sogno Coffee. Knowing that others must share of his love of a perfect cup of coffee and all the dizzying arrays of trendy brands that are out there, he wanted to make it simple for all coffee lovers. So he started Sogno so everyone could have the pleasure of a real quality cup of coffee by using the finest Arabica beans. The result is an unrivaled aroma and that perfect cup of coffee. Go to www.sognocoffee.com to learn more about the company, the different blends and how to purchase them. You will be glad you did. As a coffee lover I can tell you this is one fabulous cup of Joe!
January 13th, 2012
Do you know that you are ready to quit smoking, eating junk food or have had enough with a bad relationship yet somehow you never really get to the desired result? That is true for many of us. But how do we get out of our own way and allow what we want to really happen?
Author and well-known speaker Tim Shurr has written four books and his newest is Get Our of Your Way! How to Eliminate Self-Sabotage and Win Your Life!  Tim speaks around the country on many television and talk shows explaining how to get what you really want – and not self-sabotage. What he has to say will change the way you look at your future and your life now. Want to make a positive change in the new year? Listen to Tim Shurr on Shannon's Corner Saturday at 1:00 and go to his website www.timshurr.com/eliminatesabotage/ and you will be on the way to making really, really good choices!
January 6th, 2012
New Year – New You! Have you wondered about plastic surgery thinking maybe it is time, but then think that it is just too expensive and too invasive? Well what I have learned about plastic surgery is that now neither has to be true.
My guest, Dr. Mauro Romita whose practice earns the highest patient satisfaction percentage in nationwide independent survey, tells us everything we really need to know about plastic surgery and answers the questions we all ask. How much will it cost? Do the injectables like Botox and Juvaderm work? Do I have to do a whole face lift or can i just fix a bit here and there? What are the pros and cons of that? These and many more questions are answered by Dr. Romita who has been named one of The Best Doctors in New York by New York Magazine and is board certified in plastic surgery. Dr. Romita has a practice on 66th Street and his website is www.skinMDny.com. Go to his website, learn more and make an appointment with Dr. Romita today so you can be your best in 2012!
Also joining me is plastic surgeon and author Dr. Tony Youn who you may have seen on Rachel Ray, The Early Show or Fox News talking about his new book, In Stitches, A Memoir (Simon and Schuster). This is a very funny look into the world of plastic surgery via Dr. Youn's life and his account of medical school and what it is really like to become a doctor. Great book that will make you laugh as you learn more about the real world of medicine and the life of doctors. Go to www.institchesbook.com and get a copy to read and share with your friends so you can all make good choices!
Twitter SDSanford
FB & LinkedIn Shannon Devereaux Sanford
December 17th, 2011
Do you have small ones at home tht are just about to eat? Well it is no surprise that what you start feeding them now will make a difference in their eating habits throughout their life.
Joining me will be the author and entrepreneur of Sage Spoonfuls, Liza Huber. Lizahas written a wonderful book teaching us how easy it is to make your own baby food. Easy? That was my question, but easy it is. Really. It is easy and healthy to feed young children from real food, not store bought baby food and they will love it. Liza has everything you need to make the food and a fabulous book full of great recipes and photos. You will love this book. You may have seen Liza on the morning shows talking about the book and her Sage Spoonful products. She says her mother made her baby food when she was little and that is what got her started. It is amazing her mother, Susan Lucci, had the time. So if you think you don't have the time – think again. This will show you how to save money, make healthy baby food for your kids and save time. Great book for you or someone in your family that just had a baby or is going to have one soon. Go to http://sagespoonfuls.com/and learn about this and how you can get a copy so you can make good choices for your kids.
Twitter SDSanford
FB & LinkedIn Shannon Devereaux Sanford
December 10th, 2011
One of the best books I have come across about parenting Sharon Silver, who is a parent educator, wrote. The book is Stop Reacting and Start Responding: 108 Ways to Discipline Consciously and Become the Parent You Want to Be (www.proactiveparenting.net).
This is an easy to read, extremely helpful and insightful book. It has topics every parent wants to know about and answers those 'help, what do I do?" questions we have all asked. She will teach you how to correct an issue with your child without reacting in that same old, sometimes angry way that doesn't work. Your child will listen without arguing and the relationship you and your child will share will enhance their self esteem. I love what Sharon has to say and her very clear solution-oriented tips that will give you the advice you need in those times you need it most.
Sharon  has talked about her book on the Oprah Show, Parenting Magazine and other well-known publications and if you haven't heard about it yet, it is time to pick it up now. Go to her website, www.proactiveparenting.net and pick up a copy. It is a great book, you will be thankful everyday you have this book as you learn to continually make good parenting choices ~
Water is something we take for granted. Turn on our tap and there it is. But in many countries water is scarce and what is available is hard to obtain and dirty. Kids die early in Africa, Peru, Cuba, India and Romania beccause they are poverty stricken and in some places because they don't have access to water. Over one billion people in the world don't have access to clean and safe water.
Tom Eggum founded an organization over 30 years ago, Hope 4 Kids International, to help kids around the world who suffer from poverty and disease. They drill wells in rural villages throughout east Africa and central India, they sponsor AIDS orphans, construct medical clinics, build schools  – and you can help. In this season of giving you can make a difference with just a few dollars. You can also really get involved by going on a volunteer trip to these locations.
To donate, find out more about what they do and what you can do go to www.hope4kidsinternational.org. There you will find all you need to know and how to donate. You can send money online or through your cell phone. Also visit www.w4ki.org to learn more about Water 4 Kids International. Water is life and without it we can't live. Find out how you can help by visiting these sites so you can spend some of your holiday time by Making Good Choices ~